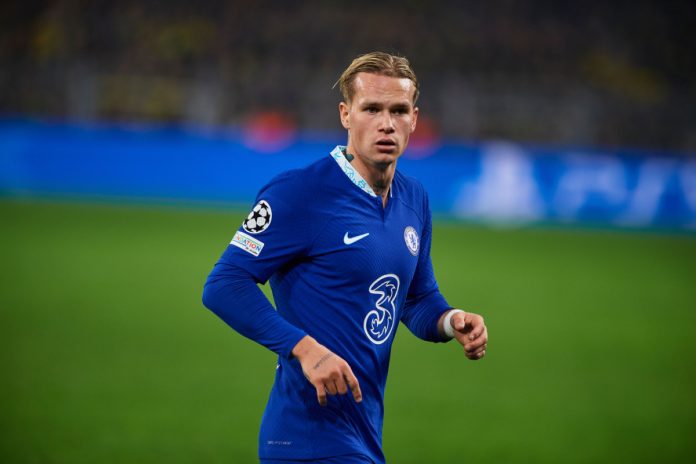 After a lengthy summer process of landing a new front-of-shirt sponsor, Chelsea has reportedly agreed a £40m-a-year deal for Infinite Athlete to become the club's shirt sponsor.
The Daily Mail reported this week that the Premier League club struck a deal with the American technology company to become the club's shirt sponsor after months of failed agreements with the likes of Allianz, Paramount+ and more controversially, Stake.com.
The reports of the agreed deal accelerated when images of Chelsea players behind media scenes saw one of its presenters holding a shirt that did not accurately represent the Infinite Athlete logo, but many online have deduced that it is indeed the technology firm's brand.
Infinite Athlete is a sports tech company that aims to become a major player in the football sphere by supplying data to clubs and tapping into its technology to help fans watch games from multiple camera angles.
The company recently underwent a rebrand, changing its former name, Tempus Ex Machina, to its current brand identity but still under the same leadership.
What may be interesting to note is that under the Tempus Ex Machina name, Chelsea agreed a seven-year deal with the company to help develop new and innovative ways to engage with their fans. 
The company also has built relationships with the NFL and college football division the PAC-12, working with both bodies to analyse and reduce injuries. 

Once the deal with Infinite Athlete is confirmed, its logo may appear on Chelsea kit's for the team's opening game of the Premier League season against Liverpool this Sunday ( 13 August).