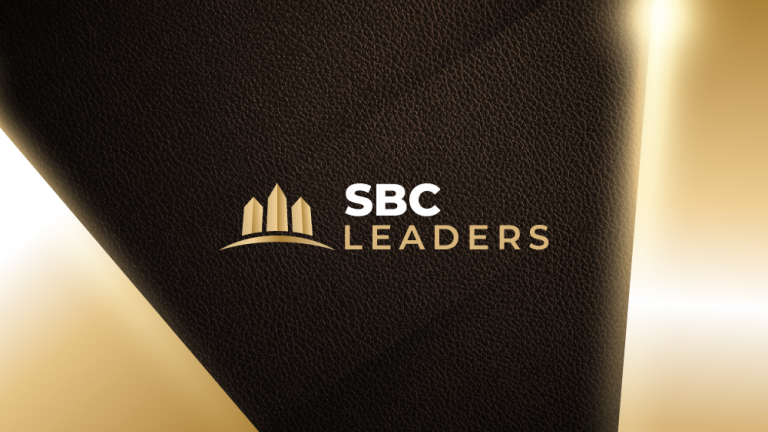 The SBC Leaders podcast is a show designed to get under the hood with the most influential and interesting CEOs and leaders in the sports betting, casino, iGaming and crypto worlds.
Episode 17
The latest edition of the SBC Leaders Podcast features Sophie Wood, Learning and Development partner at Lottoland.
Sophie sat down with SBC Managing Director Andrew McCarron for a chat on Sophie's career history, who started at entry level with Gala Bingo and used her experience from her time at West Mercia Police to work her way into a more senior role at Lottoland.
Sophie and Andrew also discussed diversity in the industry, how the pandemic changed things, the metaverse in relation to the customer and the ethics of gambling.
Episode 16
The latest episode of the SBC Leaders Podcast is out, and features Seth Young, Chief Strategy Officer at Fifth Street Gaming Digital and Managing Partner The Strategy Organization.
Seth sat down with SBC Global Relationships Director Kelly Kehn for a fascinating chat on Seth's life and career history, including mentoring young entrepreneurs, his time working at a tribal casino, his spell as Chief Innovation Officer at PointsBet, to his current role at FSG Digital and the launch of Jefebet.com, a new Spanish-language media portal and sports betting site aimed at the Latino population of the USA.
Seth also discussed his own personal heroes and mentors, what he's learned to do and not to do, and highlighted some key names who've had an impact on his career, including FSG supremo Seth Schorr. Young told Kelly about caddying for Mario Lemieux as a kid, why he loves Colorado (golf and skiing on the same day?), and of course introducing her to his Shih Tzu puppy, Hank!
Finally the two discussed NFTs, the Metaverse, and living in the digital world.
Episode 15
Our special International Women's Day edition of the SBC Leaders Podcast features our very own Sue Schneider, VP of Growth & Strategy, Americas.
Sue sat down with SBC Global Relationships Director Kelly Kehn for a chat on Sue's career history, including a history in public service, to being an innovator in the betting industry, to testifying in Congress and at various state Legislatures.
Sue and Kelly also discussed the state of the diversity in the industry, the increasing numbers of female C-Level leaders in gaming and beyond, advice to young women in the industry, how the pandemic changed things, and whether International Women's Day is enough.
Episode 14
Niels Onkenhout, CEO of Nederlandse Loterij sat down with SBC Global Relationships Director Kelly Kehn, for a fascinating discussion on the current state of the newly regulated Dutch market, Niels' position as CEO of the incumbent, and handling new competition.
Niels and Kelly also discussed Niels' role models, creating a culture, his thoughts on responsible gambling and the legacy he'd like to leave, his transition from fast moving consumer goods to the online betting industry, and his thoughts on NFTs and the Metaverse.
Episode 13
Lauren Seiler, Associate Vice President of Investor Relations and Development at Rush Street Interactive caught up with SBC's Global Relationships Director, Kelly Kehn, for a fun chat on a variety of topics to close out 2021.
Lauren told Kelly about her career history, from a passion for firefighting to landing on Wall Street, and how exactly she got into gaming. The two also chat about Lauren's strong mentors and role models, befriending Yankees legend Yogi Berra, and her predictions for 2022 for Rush Street and the industry as a whole.
Episode 12
Gilles Maillet, Sport Integrity Director at the FDJ joined SBC Global Relationships Director Kelly Kehn at the recent SBC Summit North America conference in New Jersey for a live edition of the SBC Leaders Podcast.
Gilles and Kelly had a fascinating chat about sports and sporting integrity, where Gilles believes they're steering integrity, sports federation leaders not understanding the risks some people take for their sport, and the challenges facing sporting integrity in the US.
Gilles also spoke about leadership, his philosophy of collaborative management, being a sports fan, and his career defining moments.
Episode 11
The latest episode of the SBC Leaders podcast features Yossi Abadi, Co-Founder and CEO of Tenlot, a leading gaming and lottery platform provider. Yossi has 15 years of experience working in Latin America, Africa and his native Israel.
Yossi caught up with SBC Global Relationships Director Kelly Kehn, at the recent SBC Summit Latinoamerica Conference, for the first live edition of the SBC Leaders podcast since the Covid-19 pandemic.
Kelly and Yossi had a fascinating chat about Tenlot and Yossi's career history, leadership, and what's coming in 2022.
Episode 10
The latest episode of the SBC Leaders Podcast just dropped, and features Joanna Lambert, President and General Manager, Consumer, at Yahoo sitting down with SBC Global Relationships Director, Kelly Kehn. Joanna spearheaded the Yahoo sportsbook and fantasy sports portfolio, and has extensive experience in FinTech and senior executive roles at some huge brand names.
The two had a fascinating chat about Yahoo's sportsbook and fantasy offerings, the US sports betting market, diversity, being passionate about your work, and the resilience, creativity and inspirational nature of her team.
Joanna also tells Kelly about her career-defining moments, personal heroes and role models, and all about what's coming next for Yahoo!
Episode 9
The latest episode of the SBC Leaders podcast just dropped, and sees SBC Global Relationships Director Kelly Kehn sit down with Peter-Paul de Goeij, the managing director of NOGA, the Netherlands Online Gambling Association.
The two had a chat in the lead-up to the newly regulated Dutch market's go-live date, and discussed the market, the potential it has, and what NOGA will be keeping an eye on.
Kelly and Peter-Paul also discuss advertising, including NOGA's Advertising Volume Control, and why they want to avoid a gambling advertising ban. The two also spoke about affiliation, how affiliates can receive their rubber stamp, and why operators will be more careful about which affiliates they work with.
Finally, Kelly gets Peter Paul's thoughts on leadership, his role as a leader, how he got involved with NOGA, and his heroes and inspirations.
Episode 8
The latest episode of SBC Leaders features Sacha Dragic, Founder & Executive Chairman of Superbet, one of the leading operators in Romania, who have since expanded to Poland and Belgium.
Sacha sits down for a chat with SBC Managing Director Andy McCarron, and the two discussed innovation, using acquisition as a means to grow and expand, how to spot the next tech innovations, and how gambling companies can change the perception of the industry.
Episode 7
Episode 7 of the SBC Leaders podcast features Paris Smith, CEO of Pinnacle, the iconic sports betting operator, a position she's been in since 2006!
Paris and Kelly get into Paris' early career, how she got into sports betting and whether she always had ambitions to become a CEO (Spoiler – always wanted to be in charge!). Paris gives her thoughts on company culture, building a team of hard-workers that want to produce rather than just show up, and tells Kelly all about what they call the 'Pinnacle Passion'.
Paris speaks about the importance of caring about people, knowing your team and being able to take a step back and let the experts do what they know needs to be done, and learning that you don't always need to make the final decision! Paris also gives some sage advice to anyone with aspirations of achieving a senior leadership role within the industry.
Kelly also picks Paris' brains on Pinnacle's innovative e-sports offering, what it was like being in the e-sports betting game in its burgeoning days, and why the two worlds haven't necessarily totally meshed together yet.
Diversity is also a topic of discussion, with Paris being one of a few female CEOs in gaming, and one of the most long-standing, as well as assembling a gender-balanced and ethnicity-balanced senior leadership team. Kelly asks Paris to outline some of the benefits of having such diversity at the table, and the insight it allows Pinnacle to tap into.
Finally, Kelly asks Paris about her daughter who recently graduated, whether she'd like to see her join Pinnacle, and what Paris hopes she's imparted onto her daughter in terms of leadership.
Episode 6
Episode 6 of the SBC Leaders podcast sees Kelly Kehn sit down for a fascinating conversation with Lenin Castillo, Chief Operating Officer of Logrand Entertainment Group, one of the oldest and most established casino and betting brands in Mexico.
With a portfolio of land-based and online casinos, as well as their recent venture into sports betting with Strendus (considered one of the most disruptive sports betting brands in Latin America), Lenin gives us an interesting look under the hood of one of the biggest players in the Mexican market.
Lenin also gets into his history, the lessons he's learned and the tricks he's brought with him from the other industries he's worked in, and describes the challenges he's encountered operating in the industry, and launching a new revenue stream.
Kelly also gets Lenin's thoughts on the impact of the pandemic on the industry, how Logrand pivoted towards other verticals, and gets his thoughts on innovation and company culture.
Episode 5
Our latest episode sees Kelly sit down in conversation with John Levy, CEO of theScore, one of the most consistently disruptive and fast-growing companies in both sports media and sports betting. John talks about innovating in mobile tech, theScore's first apps on Motorola RAZR and Blackberry, his family (including 3 sons that work with him at theScore), the leadership skills he hopes to impart on them, the moments that defined his career, and where he sees the industry going.
Episode 4
Episode 4 of SBC Leaders features Coingaming CEO Maarja Pärt chat with Kelly Kehn, and gives her thoughts on growing with and beyond cryptocurrencies, creating and maintaining company culture, and what she's learned since becoming one of the industry's only female CEOs. Maarja has some really interesting leadership quotes, including on accepting responsibility, cultivating a culture of innovation, and bouncing back from difficult situations.
Episode 3
Episode 3 of SBC Leaders sees Kelly chat to Rory Anderson, Consultant and former CEO of 12Bet in the Isle of Man. Rory shares some of his more memorable experiences in sports sponsorship from his time at both 12Bet and 888.
During the chat, Anderson touches on the challenges of building up a company culture remotely, successful partnerships with Matchroom Sports, Arsenal and Crystal Palace, and what can be done to combat concern over gambling sponsorship without taking the nuclear option of a blanket ban.
Episode 2
Episode 2 of the SBC Leaders podcast featured Betsson CEO Jesper Svensson in conversation with Kelly.
Jesper tells Kelly about the company's expansion into Latin America and how that's impacted the company, gives his thoughts on leadership, and walks Kelly through his first week as CEO.
Episode 1
Episode 1 of the SBC Leaders podcast, and Kelly's debut guest is Matt King! The now outgoing CEO of FanDuel.
Matt gives Kelly his thoughts on Leadership and the role of a CEO, before going in-depth about some of the challenges he's faced in innovating, and trying to position FanDuel to stand out in two radically different worlds – sports betting and sports broadcasting.
Visit our YouTube channel to see more SBC Leaders Podcasts, as well as our other great shows such as Martin Lycka's Safebet Show, Slotbeats' Beyond The Reels, and the Double Espresso Podcast. Hit subscribe to ensure you never miss a moment from SBC.

Or for our audio-only versions, simply click one of the button's below, or search 'SBC Leaders' wherever you get your podcasts..