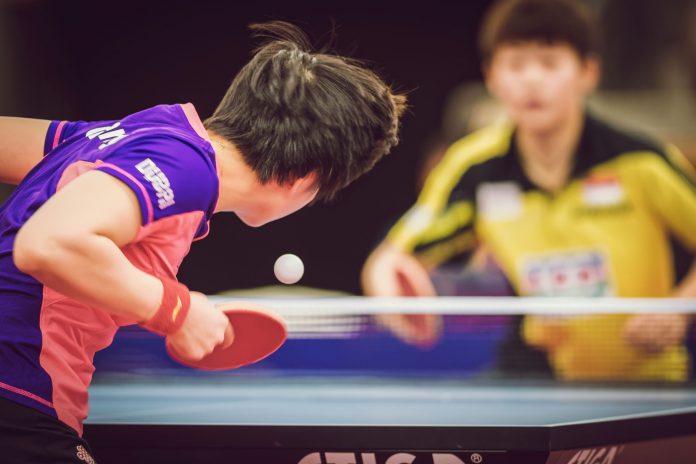 The ITTF (International Table Tennis Federation) has strengthened its partnership with 12BET, with the brand becoming its official international betting partner for the biggest Table Tennis event of the year: the Liebherr 2019 ITTF World Championships, taking place between 21-28 April.

The announcement comes after the success of last year's partnership at the 2018 ITTF Team World Cup in London, the ITTF has confirmed it's looking forward to teaming up again to enhance the brand and user experience during the sport's most followed event of the year.
The partnership will see digital and social media activations carried out during the World Championships, promoting the 12BET brand globally, placing a specific emphasis on the Asian market, driving fan engagement through competitions and giving followers the chance to win unique prizes.
Rory Anderson, 12BET commented on the new partnership: "12BET is very pleased to have secured a second partnership with the ITTF following the 2018 ITTF Team World Cup: a superb event which achieved impressive marketing and media results.

"With the World Championships being the biggest Table Tennis event in the annual calendar, we are excited to be on that global sporting and marketing platform again and look forward to witnessing the very best players from around the globe compete for the most coveted world titles."
He went onto emphasise to InsiderSport that in terms of sponsorships, 12Bet is focusing much more on quality than quantity. Adding: "It's great to be involved with another World Championship level event.  Positioning wise, this is where we want to be. To have product category exclusivity and be alongside instantly recognisable global brands.

"We have been working hard to put together an activation plan and will have lots of unique content and competitions running on our social media channels both in in the up to, and during the event."   
Last year's World Championships in Halmstad, Sweden, drew a worldwide TV and OTT audience of approximately 725 million people, almost 550 million impressions across ITTF social media channels (Facebook, Instagram, Twitter and Weibo) and close to 1 million video views on Youtube.
Jonny Cowan, ITTF Europe Marketing Manager added: "It was a pleasure to work with the 12BET team last year at the 2018 ITTF Team World Cup, and we are very pleased that 12BET are extending their relationship with table tennis. The ITTF is committed to building long-term partnerships with our sponsors, and we believe we have the events, TV viewers, data and social media strategy to generate significant ROI compared to other sporting properties."