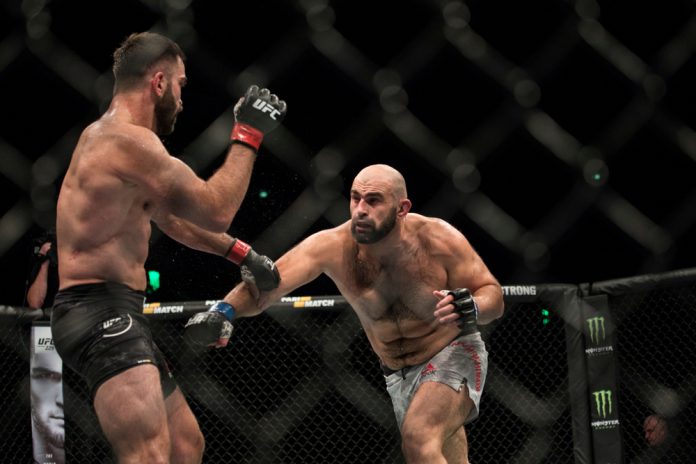 International betting operator, Parimatch has announced one of Russia's most iconic fighters, Alexey Oleynik as its latest brand ambassador.
Parimatch is the exclusive betting partner to the UFC in the EMEA region, already boasts a variety of collaborates with a whole host of leading UFC athletes including Conor McGregor, Petr Yan and the renowned Shevchenko sisters.
The latest collaboration comes ahead of this month's hotly anticipated UFC Saint Petersburg card, which sees the UFC return to Russia for the first time since September 2018.
The event, which takes place on April 20th will see Oleynik take on Dutch MMA legend, Alistair Overeem in only the second time a UFC event that has been held in the country. Oleynik has been fighting mixed martial arts since 1996, with a record of 57 victories in 69 fights.
The Russian heavyweight commented on the new partnership: "I am glad to join the Parimatch team at such an important moment in my career. I will do everything to prove my strength and power in the octagon in St Petersburg on April 20th. I am ready to win."
Igor Vishnyakov, Managing Partner of Parimatch Russia added: "I am delighted that Alexey Oleynik is joining Parimatch's team of brand ambassadors, further strengthening our partnership with the UFC.  We are proud that one of our athletes will represent Russia in the headline fight of the evening in the country's second UFC Fight Night."
In an interview with InsiderSport, Andrii Suslenko, Chief Communications Officer at Parimatch emphasised that the partnership with the UFC and in particular Conor McGregor has played a huge role in the operator's rebranding.
He added: "McGregor simply doesn't compromise in the way he pushes against the grain and fights back against the mainstream of fighters, this is our mentality when it comes to disrupting the sports betting space."