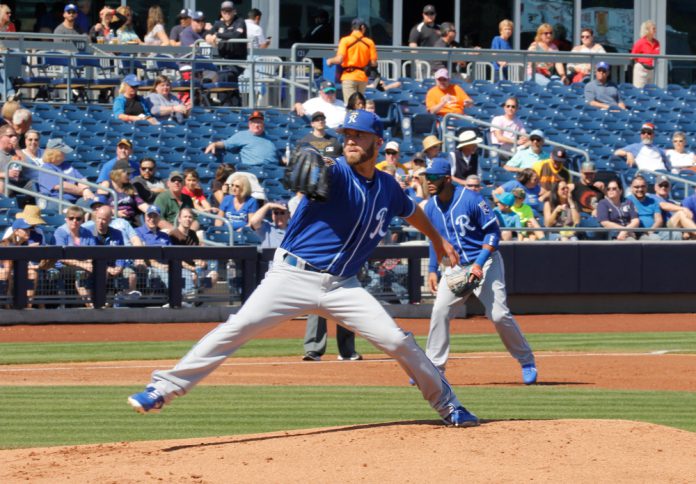 The Texas Rangers has strengthened its portfolio of partners, announcing a new deal with Choctaw Casinos & Resorts. 
The multi-year partnership includes significant branding at the new Globe Life Field and sees Choctaw become the Official and Exclusive Casino and Resort of the Texas Rangers.
The agreement extends the partnership that the Rangers and Choctaw Casinos & Resorts have had since 2010 at Globe Life Park in Arlington.
Rangers Chief Operating Officer Neil Leibman commented on the partnership: "The Rangers are thrilled to have Choctaw as our partner for many years to come. With its association with Texas Live! and the new Globe Life Field, Choctaw will have a great presence in the Arlington Entertainment District. This is an exciting time for the Texas Rangers organisation, and we are proud to make this announcement today."
Choctaw Nation of Oklahoma Chief Gary Batton added: "We are proud to join the Texas Rangers family in ushering in this new era of Texas Rangers Basebal. A new ballpark, a great team, and two strong entertainment brands mean more fun and excitement for the fans and for the region. We're committed to helping the Texas Rangers take America's favourite pastime to the next level in North Texas."
Choctaw's branding at Globe Life Field will include prominent large format, channel cut signage on the left field fascia, static home plate signage, and exclusive branding in the Rangers' first base home dugout as well as numerous other assets.
The new Globe Life Field which is being built as a public-private partnership between the City of Arlington and the Rangers, will not only be the team's new home but also a multipurpose sports and entertainment venue that will include capabilities for hosting high school, college and international sports as well as entertainment tours. Globe Life Field is expected to open in March 2020 in time for the Rangers' season.
Choctaw's branding at Texas Live! includes the Choctaw VIP Lounge, which is located on the second level overlooking Live! Arena. Since opening in August 2018, the Choctaw VIP Lounge has provided a one-of-kind VIP experience that offers premier seating and an exclusive beverage menu. Guests can enjoy handcrafted cocktails and an inviting ambiance. From VIP events to exclusive meetings, the Choctaw VIP Lounge is perfect for any event and is available for rental.