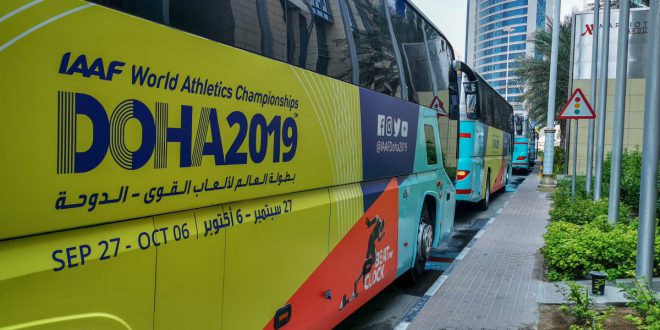 Aiming to strengthen the fight against corruption within the sport, the Athletics Integrity Unit (AIU) has launched an extensive monitoring operation on bets placed during the IAAF World Athletics Championships Doha 2019.
The new collaborative operation bolsters the integrity body's continued efforts drive to counter competition manipulation and locate sporting corruption.
AIU Chairman David Howman commented: "It is the AIU's responsibility to proactively combat all forms of corruption and ethical misconduct in athletics, and that includes illegitimate betting practices and competition manipulation related to such activities.
"The risk in athletics is currently low relative to some other sports, but with growth in key betting markets our activities are designed to get ahead of the curve and discourage unethical behaviour in our sport before it takes place."
The efforts have been done in conjunction with three different partners: The International Olympic Committee's Olympic Movement Unit on the Prevention of the Manipulation of Competitions (OM Unit PMC), the Council of Europe's Copenhagen Group and Sportradar.
AIU will cooperate with the three different partners to identify betting patterns and any betting anomalies in order to prevent or identify any market manipulation and if necessary, carry out disciplinary proceedings under the Integrity Code of Conduct.
The AIU has worked towards boosting awareness on the risks associated with betting-related corruption by offering education to both athletes and personnel on the ways of preventing manipulation of competition.
It builds on from a similar operation in the previous IAAF World Athletics Championships which saw the AIU commit to offering education on the topic.