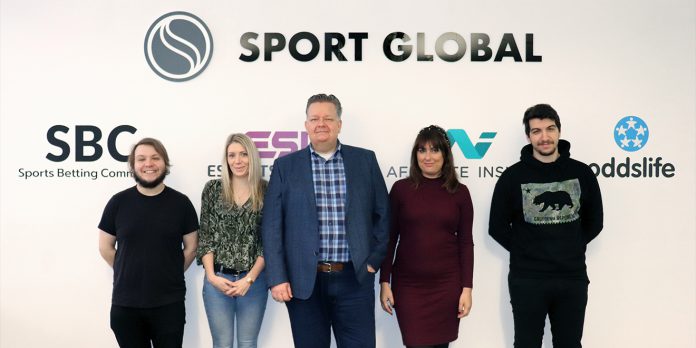 SBC (Sports Betting Community) is feeling the benefits of a recruitment drive with six employees starting new roles with the company at the start of the year. 
With an enhanced event calendar in 2020, SBC has invested strongly in its events team and created two new roles in order to deliver the high quality experience people have to come expect from an SBC event. 
Reflecting the importance of the upcoming CasinoBeats Malta conference, Lorraine Sammut has joined SBC as Head of Events (Malta) reporting to Event Director Paul Mills. Having previously worked for online gaming operator Videoslots.com in Malta, Sammut has relocated to London and will be based out of SBC's Putney headquarters. 
Also bolstering the events team as Client Relationship Manager is Ceris Davies, who has joined SBC from leading gambling marketing agency Square in the Air and has extensive experience of delivery for clients at high profile events.
Paul Mills commented: "Being able to bring in Lorraine and Ceris to help deliver the busiest year in our history could not be more timely. Lorraine's local knowledge will be essential for our Malta events and Ceris' expertise in business relationships will make sure our customers get the best possible experience."
Another new member of the team is Ahmed Ouguenoune, who joins SBC as a Senior Conference Producer, reporting to Managing Director Andrew McCarron. Ouguenoune will be based in the London office and will take a leading role in developing SBC's high quality conference agenda and sourcing speakers for our events. 
Ouguenoune joins from IQPC UK, where he was responsible for creating and leading strategic, commercially focussed, high quality events across the Gaming and Legal sectors.
McCarron added: "I'm pleased to be able to attract someone of Ahmed's quality to the team to help drive the conference agenda at Betting on Sports America in April, Betting on Sports Europe in June and SBC Summit in September. He's going to be an asset to the team."
The company has also filled two newly-created roles in its Sales Team. Jan-Willem Volbeda joins as a Sales Manager (Media), reporting to Chief Commercial Officer Jaap Kalma.
With a growing media business, including six trade news websites and a bi-monthly magazine and webinar series, SBC has brought in Volbeda with a focus on increasing sales across the media business, to both existing and new clients. He joins from Canon and has over 15 years of successful international sales and business development experience across media and related industries.
Another new member to the sales team is Liam Machin who is taking up the new role of Sales Executive (Payment Expert). Machin has transferred from SBC's Manchester Office where he was working on PaymentExpert.com for the past year as a journalist.
Kalma commented: "Jan-Willem has immense experience in the commercial side of the media business which reflects well on the wide range of media opportunities we can offer to the market. He will be instrumental in presenting these opportunities to our customers.
"Liam's friendly and approachable nature means he has already made his mark in the payments sector since he joined SBC a year ago. He will be a perfect addition to the sales team focusing on the products we can offer payments companies."
Finally Prince Appah is strengthening SBC's team as CRM Manager, reporting to Chief Operating Officer David Knight. Appah joins from a B2B Digital Marketing and Automation consultancy and is a subject matter expert on Hubspot.
SBC Founder and CEO Rasmus Sojmark concluded: "We have been investing in our team so that we can provide the best experience for everyone who does business with SBC. 2020 will be the biggest year yet for the company in both our events and media product portfolios, so our new recruits will help us reach our potential."