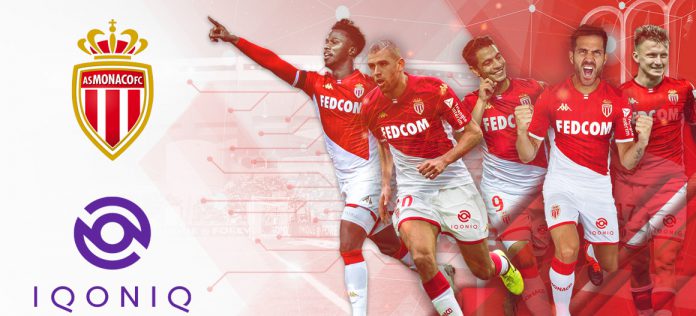 Ligue 1 football club AS Monaco has announced a partnership with a new social media and fan engagement platform that specialises in sports and entertainment, IQONIQ. 
The partnership, which is initially set to run for four years culminating in June 2023, will see the IQONIQ system become the club's first-ever official digital fan engagement platform.
Tyson Henly, Chief Commercial Officer of AS Monaco, stated: "We are delighted to start this new adventure with IQONIQ. By offering quality content, combined with innovative engagement principles, IQONIQ fits perfectly with AS Monaco's strategy to extend and enhance the digital experience offered to our fans. Our presence on this new platform will also allow the club to open up to new communities and to sports and entertainment fans in general."
As a result of the partnership, IQONIQ is now set to be integrated into the football club's digital ecosystem, where it will offer AS Monaco's global fanbase the opportunity to engage further with the club through the addition of behind the scenes access, exclusive discounts and personalised content. 
Kazim Atilla, CEO at IQONIQ, added: "We are delighted to announce this partnership. As IQONIQ is a platform dedicated to fans, it makes a lot of sense for us to develop this adventure in Monaco, where we are based. 
"We are very excited that this collaboration with a major club will open up new opportunities for fan engagement, which should benefit both the club and its loyal fans." 
As well as boosting fan engagement for the football club, the social media and fan engagement platform, which is scheduled for launch in the coming months, is also set to benefit from branding opportunities, as the partnership has provided the brand with a presence on AS Monaco's match-day shorts as of 7 March.