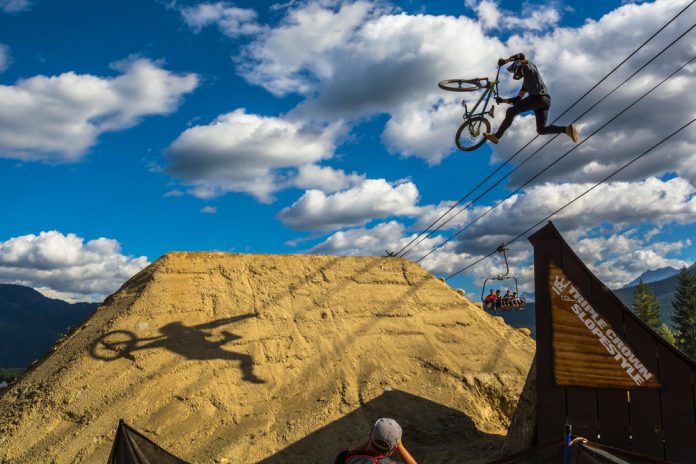 Red Bull TV has announced its catalogue of extreme sports will be broadcast on Sky Sport, New Zealand's Sky broadcasted pay-television group.

The multi-year deal sees the Red Bull Cliff Diving World Series Season and the freestyle Kiteboarding competition, Red Bull King of the Air, to be broadcast directly on Sky Sport 8 and Sky Sport 5, along with being on Sky Sport Now, the platforms on-demand streaming service.
Tex Teixeira, Sky's Chief Content Officer, commented: "We've just inked a long-term deal with Red Bull TV which sees Sky Sport as the new home for Red Bull World Series Cliff Diving, the Red Bull X-Fighters Season, Red Bull Ice Cross World Championship Season, Drift Masters and the World Enduro Super Series – just to name a few,
"We'll be sharing hours and hours of the most exhilarating action sports content on Earth thanks to this exciting new partnership with Red Bull – from live events and highlights through to inspiring stories from their huge catalogue of documentaries and adventures in some of the world's most exotic places."
Mountain bike festival Crankworx, which is now underway, has been announced as the first competition to be aired via Red Bull's new partnership with Sky. The Red Bull Content Pool, which Sky Sport has gained, was sold by Red Bull Media House as the company looks to further its global marketing strategy.

Teixeira added: "As the true Home of Sport in New Zealand we're all about lining up content to appeal to the hugely diverse interests of all New Zealanders. While rugby, league, netball and basketball is all on the roster and long may they be – there's staggering growth in adventure sports and we're absolutely here for that.  
"We're very excited about the partnership with Red Bull TV and what we can deliver to bikers, skaters, divers and drivers, the length and breadth of NZ."

Insider Insight: The acquisition of Red Bull's content furthers Sky Sport's growing portfolio of live content. Last year the organisation had revealed it had secured exclusive rights to the New Zealand Open, one of golf's premier tournaments. This deal alongside Red Bull's vast sporting events will ensure that the platform's channels will constantly be filled with quality content.