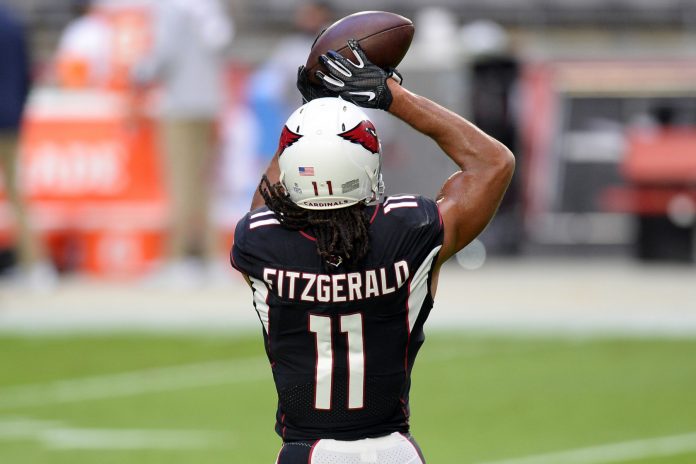 DraftKings' second-annual Pink 'Em initiative, in collaboration with the Larry Fitzgerald Foundation, has raised $113,000 to help fund breast cancer research. 
The initiative, which features four charity contests on each NFL Sunday in October, included more than 386,000 DraftKings customers participating through Breast Cancer Awareness Month this season.
"On behalf of the Larry Fitzgerald Foundation, my sincere gratitude goes out to all the DraftKings customers who supported us in the ongoing fight against breast cancer," noted Larry Fitzgerald, All-Pro NFL wide receiver for the Arizona Cardinals. 
"Breast Cancer Awareness Month is a meaningful time for me personally, and the opportunity to help make a positive impact alongside DraftKings is truly special."
Combined with last year, the Pink 'En program has raised more than $231,000 to date from over one million total participants.
After the inaugural launch of Pink 'Em last year, DraftKings' total charitable contributions passed the $1m mark in tandem with its flagship Tech For Heroes initiative. Between the $113,000 in breast cancer research donations this NFL season, the $340,000 given to racial and social justice organisations during the most recent NBA and WNBA seasons, the $500,000 pledged to the United Way for COVID-19 relief and more, 2020 has seen some of DraftKings' most substantial corporate social responsibility efforts yet.
"In a year that has been filled with challenges, especially regarding public health, we want to continue driving awareness and helping combat breast cancer as a disease that annually afflicts hundreds of thousands of people and predominantly women," said Matt Kalish, Co-Founder and President of DraftKings North America. "Our customers make everything we do possible, and we thank everyone who participated in Pink 'Em this season along with Larry Fitzgerald for his advocacy and the involvement of his foundation."