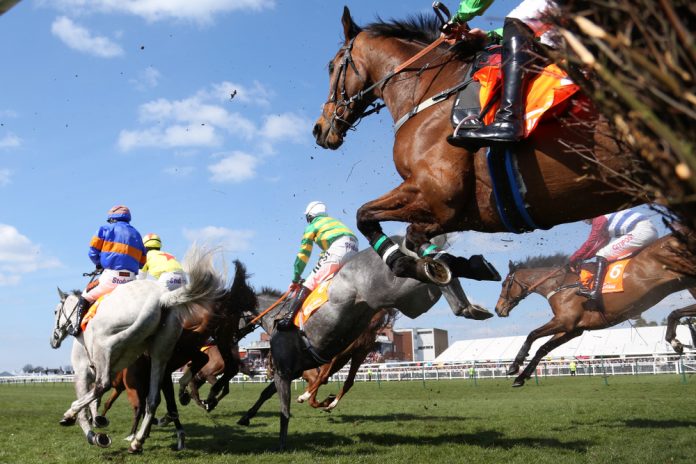 The Jockey Club has reaffirmed its intentions to follow through with its 'NHS promise', which will see the organisation donate a portion of Randox Grand National tickets to Merseyside frontline staff and social care workers.
With the UK placed under further COVID-19 restrictions for the coming months, the Jockey Club seeks to avoid pulling vital resources from the NHS and emergency services by instead reallocating tickets to the 2022 festival at Aintree Racecourse. 
Last year, the Jockey Club confirmed it would pledge 10,000 tickets for the first day of the Randox Grand National Festival in 2021, in recognition of the tireless commitment of the dedicated NHS and care professionals in treating COVID-19 patients.
Jan Ledward, Chief Officer at NHS Liverpool Clinical Commissioning Group (CCG), the NHS' strategic organisation for Liverpool, thanked the Jockey Club for a 'fantastic gesture' and their kind consideration of vital resources.
"Staff are working tirelessly to keep services running and give people the care they need, often in the face of significant challenges," Ledward explained. "Whether in GP practices, hospitals, community and mental health services, care homes, social care – or the many other areas that make up our local system – teams are showing incredible resilience and dedication. 
"We fully support the Jockey Club's move to reallocate the kind ticket donation from this year's event to 2022. We wouldn't want to pull any resource from our hard working teams at this current time but are delighted that the enormous effort from our dedicated people across local health and care will still be recognised next year."
The Jockey Club will also rename the first day of the Randox Grand National Festival to 'Liverpool's NHS Day', which is due to take place on Thursday 8 April 2021, paying tribute to NHS staff and volunteers across Merseyside.
Dickon White, Regional Director of Jockey Club Racecourses North West, said: "The Jockey Club is fully committed to honour the donation and roll it forward to the 2022 Randox Grand National Festival. The last thing we would want to do is drain resources from an already overstretched NHS across Merseyside. We look forward to welcoming them in 2022 to show our appreciation for everything they've been doing for us."