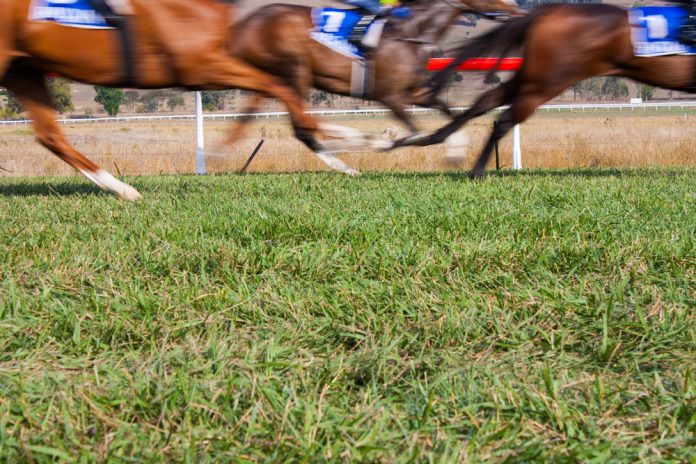 Irish racecourses could see capacity limits rise, as Galway's Ballybrit Race Track reportedly develops plans to increase the number of spectators ahead of this weekend's Galway Races festival.
As reported by the Racing Post, if authorities allow a 5,000 strong crowd of spectators at the Galway Races, it will represent 10% of the venue's overall capacity limit.
Conor O'Neil, Chairman of the Association of Irish Racecourses, has stated that he believes the upcoming Galway event could provide an ideal opportunity for further relaxation of racecourse capacity limits.
Irish racing has already seen 1,000 spectators attend the Dubai Duty Free Irish Derby at Curragh racecourse with the fixture functioning as a pilot test event, following a similar strategy to the UK government's four-stage roadmap for the easing of national lockdown restrictions.
Commenting on the Curragh event, O'Neill remarked: "It was a fundamental step in progressing to a stage whereby we can welcome the return of crowds. It provides the ideal foundation to progress from as we look towards the weeks and months ahead."
Although acknowledging that 'there's a long way to go to get it over the line', Michael Maloney, Racecourse Manager at Galway, said: "It's something we've been working on for the past few weeks and months.
"It was great to see the Curragh do a great job in having a real buzz and atmosphere at the weekend. It was run very well and following on from that, we'd love to see some spectators back at Ballybrit – that's what we're here for."
Irish government policy on the easing of national lockdown restrictions has earmarked 5 July as the date for further reopening of society. This relaxation of limits is expected to be discussed in an official government meeting today, with an update due for release later this week.
Racing enthusiasts were encouraged earlier this week when it was revealed that the Leinster hurling semi-finals had been relocated to Irish national Gaelic games stadium Croke Park to allow 8,000 spectators to attend – the largest crowd at an Irish sporting event since the onset of the pandemic in March 2020.
Maloney continued: "While we have a great festival, the people are really part of Galway. By all means, it's not a certainty at this stage – far from it – and there's a long way to go to get it over the line.
"Unfortunately we're very close to the festival at this stage but we're going to persevere and hopefully we'll get a good decision in the next couple of weeks."