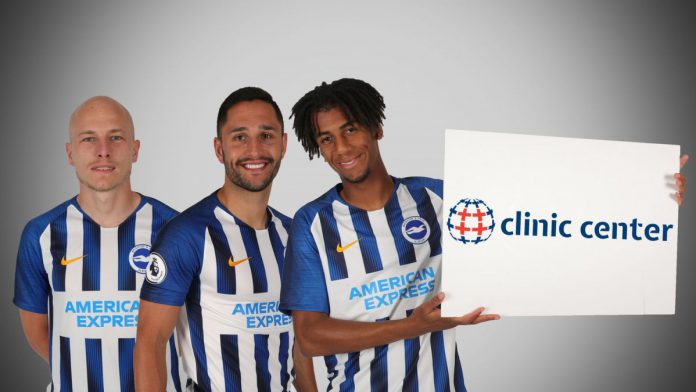 English Premier League side, Brighton and Hove Albion has expended its sponsorship capabilities, announcing Clinic Center as the official sponsor of the club's statistical pre-match and post-match data content, as well as specific milestones posts across social media channels.
The deal sees Albion announce its first data sponsor of this season, as the club capitalises on another campaign in English football's top tier.
The club's head of commercial, Russell Wood, commented on the deal: "We are delighted to welcome Clinic Center as our first-ever data sponsor.
"They are a brand with a proven track record of delivering treatments to patients from all over the world, and we cannot wait to start work with them.
"Being able to offer a data package for the first time is very exciting, and we are all very much looking forward to what should be a mutually beneficial sponsorship."
Mustafa Temiz, CEO and founder of Clinic Center added: "We are delighted to be sponsoring Brighton & Hove Albion Football Club. Having offered medical services to more than 30000 people from the UK in the last four years, we believe that the community will show great interest to our internationally awarded services and there is no doubt that everyone has a right to access to high quality medical treatment."
The deal acts as a continuation of Brighton's sponsorship expansion, after the club also agreed a new partnership with Fileder Filter Systems to become its new 1901 Club Lounge Sponsor for this coming season.
commenting on that deal, Fileder Filter Systems managing director, Martin Ede, stated: "From standing on a box as an 8-year-old at the Goldstone ground to proudly sponsoring a lounge at the wonderful Amex Community Stadium, it truly is a pleasure to be mixing the passion for work and pleasure in this way."