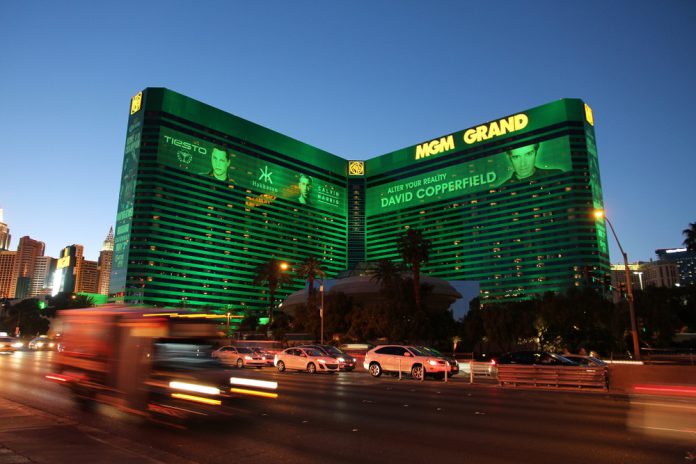 Yahoo Sports has been unveiled as an official digital media sports partner of MGM Resorts, as part of a new collaboration that will see the pair link with Roar Digital. 
Aiming to unlock the potential of the US market and emulate the success enjoyed by FanDuel and DraftKings, the deal is essentially a landmark affiliate partnership which will see Yahoo Sports sending traffic to MGM, whilst the media giant benefits from greater engagement through sports betting content. 
The joint venture between global gaming industry powerhouses MGM Resorts and GVC Holdings will power sports betting for Yahoo Sports and create collaborative content experiences and live events. 
As part of this partnership, MGM Resorts and Yahoo Sports will collaborate on an array of content experiences, exclusive live events, and more than 20 high profile major sporting and promotional marketing efforts. MGM Resorts will also distribute Yahoo Sports content across its properties and platforms. Yahoo Sports will also be hosting multiple player events at MGM Resorts properties.
The collaboration will focus on a wide array of sports, including the NBA, NHL, football, college sports, baseball, soccer, golf and tennis.
NBA Commissioner Adam Silver commented on the deal: "As sports betting continues to transform the industry, this partnership brings together the power of two trusted partners of the NBA. By working together, MGM Resorts and Yahoo Sports will offer fans unprecedented ways to engage with our games."
The announcement strengthens Verizon Media's strategy to connect content and discovery to transactions, it acts as a natural extension of Yahoo Sports' mission to reimagine sports for fans with unprecedented experiences.
Guru Gowrappan, CEO of Verizon Media praised the collaboration, stating: "The historic partnership with Yahoo Sports and BetMGM will change the future of fandom, providing new ways for sports fans to go beyond engaging with content and interact through commerce. At Verizon Media we believe in building products that connect consumers to their passions and drive the deepest end-to-end value possible."
The multi-year partnership, will see the launch debut on the Yahoo Sports app in November, with transactions to take place on the BetMGM platform. 
Jim Murren, Chairman and CEO of MGM Resorts International added: "This partnership marks an important moment for BetMGM in the growing U.S. sports betting sector. Integrating Yahoo's leading fantasy sports operations and content with BetMGM's world-class sports betting and interactive platform uniquely positions us to drive market share and large-scale adoption among sports fans."
NHL Commissioner Gary Bettman also underlined: "The expanding sports betting landscape presents exciting opportunities to increase fan engagement and leverage emerging technologies," "MGM Resorts, a valued partner of the NHL, along with Yahoo, a leading media brand, will connect fans to the action on the ice in new and innovative ways."
Roar Digital CEO, Adam Greenblatt concluded: "This is an exciting partnership for the BetMGM brand and Roar Digital, helping us reach the widest possible audience of engaged sports fans in the U.S. The Yahoo Sports app and digital sports content is enjoyed by 60 million U.S. users every month, while Yahoo Fantasy Football clocks 9 billion minutes of user time every year. Together we offer fans a winning combination."