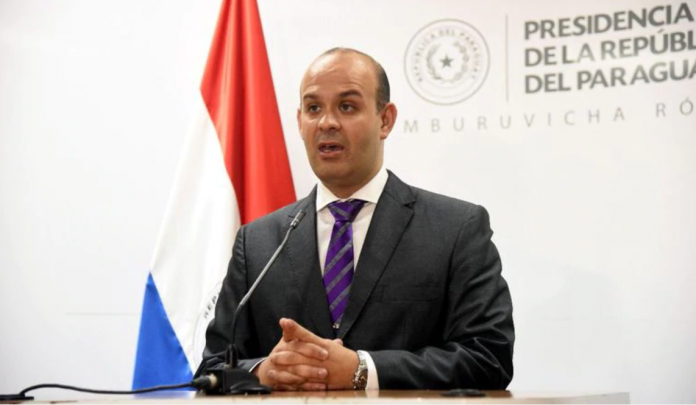 Former director general of Paraguay's CONAJZAR gambling commission Javier Balbuena has stated that consequences should be expected following the recent appeal against Club Olimpia president Marco Trovato.
The appeal which requested Paraguayan Football Association (APF) to open an investigation into Trovato came as a result of an agreement between 10 out of the 12 Paraguayan Primera División clubs and was centered upon the Olympia president's alleged involvement with a sports betting company.
This allegation, which was first reported by the La Nación newspaper group, relates to the uncovering of information which pointed to Trovato CISA being the parent company to Fastpay, the electronic payment system for sports betting in Paraguay.
Balbuena explained to SBC Noticias: "The question about the legality or not of the firm that provides payment gateway services is not an issue that can be analyzed from a gambling regulation point of view, but rather by the corresponding office of the Central Bank of Paraguay, an institution that is responsible for the regulation of financial intermediation companies and others related to the management of economic resources.
"The environment became confusing when condiments were introduced, such as the violation of the FIFA Code of Ethics and the insinuation of possible commission of damages on the part of members of Paraguayan football in regards to results from first division football matches."
As well as this, Balbuena stressed that the million-dollar question revolved around Trovato's position and whether or not he would resign from his managerial position or terminate his company's commercial contract with the sports betting concessionaire. 
Moreover, the former director general hinted at the possibility of future damages and consequences as well as discussing the integrity of football and what is needed to ensure it. 
He concluded: "What happened can be considered as a prelude to the recognition of the need for the governing bodies of sport and the State, through Conajzar, to create the appropriate conditions to guarantee the integrity of football.
"It is a matter of extreme delicacy that, if checked, will be a reason for analysis of  both the governing bodies of football and sports betting. Without a doubt, there will be consequences."