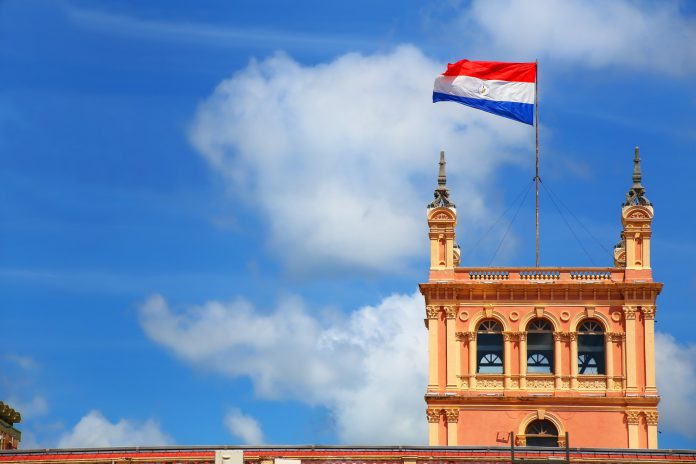 An appeal has been made to the Paraguayan Football Association (APF) to open an investigation into Club Olimpia president Marco Trovato.
The request follows an agreement between 10 out of the 12 Paraguayan Primera División clubs and revolves around the Olympia president's alleged involvement with a sports betting company.
The alleged involvement was first reported by the La Nación newspaper group who uncovered information which pointed to Trovato CISA, being the parent company to Fastpay, the electronic payment system for sports betting in Paraguay. 
Trovato met the media at a hotel in Asunción to discuss the information published and it is here where a letter addressed to the president of the APF, Robert Harrison, was also brought to light. 
The letter requested that all meetings of the 'Apertura' and 'Clausura' tournaments since 2018 "be thoroughly evaluated in order to identify behaviors that could be linked to possible infractions".
As well as requesting an investigation into Trovato, the signatories also highlighted the need for an "urgent" meeting of club presidents "in order to safeguard" the interests of the entities they lead, given the fact that La Nación's allegations could significantly impact the integrity of Paraguayan football in general.
Furthermore, a request was made for the petition to be communicated to FIFA, world football's governing body, and CONMEBOL, The South American Football Confederation.
This is not the first time that the APF will have been involved with sports betting related news following on from its petition last September which requested Olimpia, along with the rest of the Paraguayan Primera División clubs, to suspend its partnership with Aposta.La.com – a request which was ignored. 
Should an investigation take place and the Olimpia president subsequently be found guilty, then Trovato's involvement within the sport could be in jeopardy due to that fact that FIFA's code of ethics applies to club officials as well as players. 
FIFA's Article 26 states:
Persons bound by this Code shall be forbidden from participating in, either directly or indirectly, betting, gambling, lotteries or similar events or transactions related to football matches or competitions and/or any related football activities.

Persons bound by this Code shall not have any interests, either directly or indirectly (through or in conjunction with third parties), in entities, companies, organisations, etc. that promote, broker, arrange or conduct betting, Part II. Substantive law 22 gambling, lotteries or similar events or transactions connected with football matches and competitions. Interests include gaining any possible advantage for the persons bound by this Code themselves and/or related parties.
Provided that the relevant conduct does not constitute another violation of this Code, violation of this article shall be sanctioned with an appropriate fine of at least CHF 100,000 and a ban on taking part in any football-related activity for a maximum of three years. Any amount unduly received shall be included in the calculation of the fine.