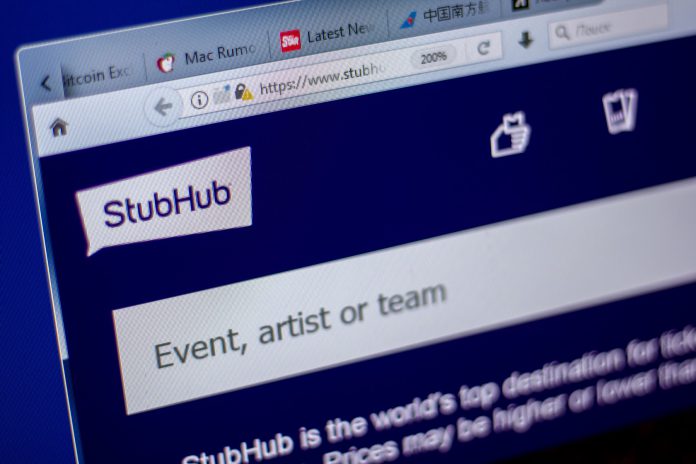 London Irish Rugby Club has announced the signing of a five year agreement which will see StubHub UK become the club's official ticketing partner.
The partnership, which will commence in time for the club's summer 2020 move from the Madejski Stadium to the Brentford Community Stadium, aims to engage brand new audiences and will see season tickets for the 2020/21 season go on sale through the StubHub UK primary platform.
Moreover, as a result of the partnership improved ticketing services will also be provided to the rugby club including a dedicated customer services team and a user-friendly booking process for fans. 
Róisín O'Shea, StubHub UK's Head of Business Development, commented on the deal stating: "StubHub UK is proud to be announced as a brand new partner of London Irish Rugby Club. 
"The deal will extend StubHub's global access and availability for over 10 million live sports, music and theatre events in more than 40 countries with a dedicated service that gives back to the fans on matchday, both in the UK and those travelling from across the world."
As well as providing the club with improved ticketing services, the deal will also see the online ticket marketplace work alongside the club to develop ticketing initiatives.    
One such initiative which has been developed as a result of the official ticket partnership between both entities will see the incorporation of a milestone feature that is set to provide season ticket holders with a valid option of re-couping the cost of their ticket.
This will be done by granting London Irish season ticket holders the capability to re-sell tickets through the StubHub UK platform at face value if they are unable to attend a match. 
Sam Windridge, London Irish Head of Commercial, discussed the importance of providing the best ticketing service for supporters as he concluded: "During our time at the Madejski Stadium we have not had the opportunity to work with a dedicated primary ticketing provider, so we recognise the importance of partnering with a platform that will provide the best ticketing service for our supporters both now and in the future."