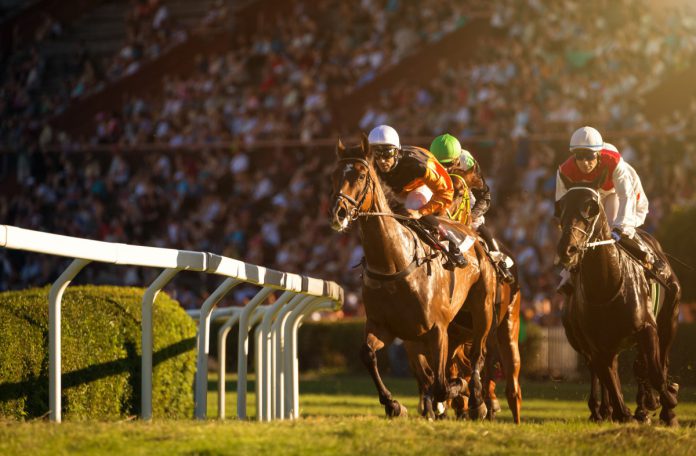 The UK's Diversity in Racing Steering Group (DiRSG) is set to continue raising awareness on the importance of diversity and inclusion across the sport after revealing 2020 plans to collate and evaluate cross-industry diversity data. 
In its 2019 report, DiRSG addressed four key areas that will be highlighted in the new year. These areas include raising awareness of the importance of diversity & inclusion across racing through industry-wide events and a digital awareness and engagement campaign; collating and evaluating cross-industry diversity data, publishing where possible, to build a clear evidence base for decisions. 
Rose Grissell, Head of Diversity and Inclusion for British racing, stated: "The Diversity in Racing Steering Group has made good progress since its formation in 2018 and the publishing of the action plan, and since I joined the BHA it has been useful to understand more about how the different parts of the industry feel about making racing a more inclusive sport.
"Our focus now is on improving our evidence base, getting out to the industry and raising awareness of the benefits of having an inclusive sport. We aim to empower everyone in the industry to play their role in creating a sport which offers a big-hearted welcome for everyone.
"Without the funding recently received from the Racing Foundation the next stage of work would not have been possible, so our thanks must go to them. With this funding and a closer link to the industry stakeholders, through the support of the Members' Committee, we're excited for the year ahead and look forward to accelerating progress."
As well as in the aforementioned four key areas, the group will also look at ways to create a culture of inclusivity in racing through the development and publishing of best practice toolkits and case studies for the industry.
Moreover, DiRSG will also work towards aligning with wider campaigns such as Stonewall's Rainbow Laces; Increase participation of female jockeys through further research into every stage of a female jockey's career and by improving facilities on racecourses.
Sulekha Varma, DiRSG member and recently appointed Regional Head of Racing, Jockey Club North West, added: "Racing has a great opportunity to broaden its appeal, to the benefit of everyone in the sport. Since its formation, the Steering Group has worked hard to understand the current landscape within racing, looking at the important work already going on in the sport whilst also looking out for future opportunities.
"This update crystallises some of the work that has taken place so far within our key areas of focus, and now that we have some all-important funding in place we are looking forward to helping racing move further and faster towards becoming an even more welcoming and inclusive sport."
Insider Insight: If racing continues to elevate diversity, it's crucial that the sector highlights and glamorizes the plethora of stories that have made it in racing, specifically in 2019 with Khadijah Mellah, Bryony Frost, Rachael Blackmore and Hollie Doyle all attracting mainstream media attention this year.