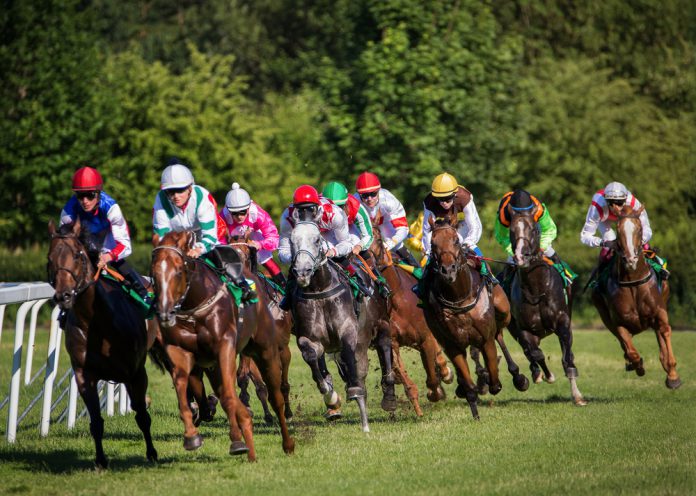 MansionBet, the online sports betting operator, has announced it has expanded its current horse racing sponsorships into Ireland for 2020 with Horse Racing Ireland (HRI).
As a result of the expansion, the Gibraltar based sportsbook is now set to sponsor over 60 events throughout the UK & Ireland, including Doncaster, Newmarket, Newbury, Cork, Naas and Fairyhouse.
Brian Kavanagh, CEO of HRI commented: "HRI is delighted to welcome MansionBet as a new sponsor to Irish racing in 2020. The initial deal is spread across five racecourses and demonstrates the good value that Irish racing represents to our sponsor partners."
The announcement follows on from MansionBet's successful 2019 partnership with Arena Racing Company (ARC) and The Jockey Club  which saw its branding appear across a number of UK racecourses.
Amy Starkey, Regional Director of Jockey Club Racecourses – East Region, stated: "I am delighted that MansionBet's sponsorship portfolio in The Jockey Club's East Region will be expanding to include Newmarket Racecourses for the forthcoming season. 
"With another year of outstanding racing and entertainment in store at the Home of Horseracing, as well as at Market Rasen, Huntingdon and Nottingham, 2020 looks set to be an exciting year for our region. We look forward to sharing it with MansionBet."
David Leyden Dunbar, ARC's Group Director of Partnerships added: "After an extremely successful year working with MansionBet in 2019 across several of our courses, we're thrilled to strengthen and build on this relationship as we prepare to enter 2020."
Having previously stated its intentions to increase brand awareness through a number of sponsorships within Ireland, the deal between MansionBet and HRI is the sportsbook's first foray into the country follows shortly after the firm obtained its Irish betting license in 2019. 
Moreover, MansionBet's 2020 sponsored races will air on Sky Racing TV, and ITV, beginning with Hereford on 3 January, followed by its first Irish race at Cork on 4 January.
Dana Bocker, Head of Integrated Marketing at Mansion concluded: "We're excited to continue our support for British Racing and proud to add Irish Racing to our portfolio. Racing has been a focus for us in 2019. In addition to the sponsorships, we've improved our product offering and as result have seen a surge in racing punters in both the UK and Ireland."