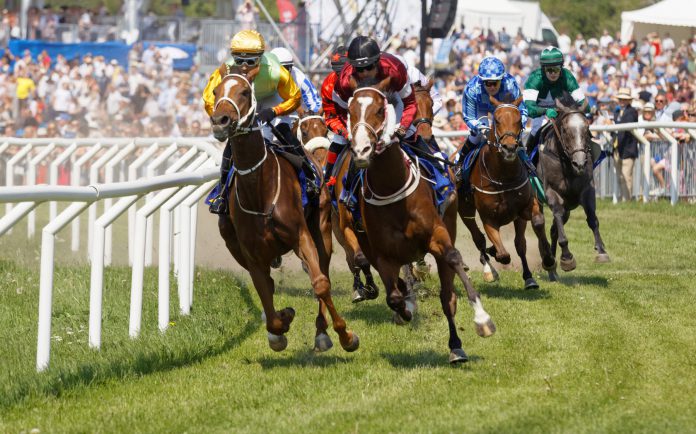 In a bid to gauge an understanding of punters' thoughts on the current racing calendar, the Horseracing Bettors Forum (HBF) has confirmed the launch of its 2020 survey.
The survey, which will run from 27th February until 31st March 2020, will give racegoers an opportunity to make their opinions heard regarding the issues over race meetings, as well as the chance to suggest improvements.
As part of the survey, bettors will be asked about their views on the number and type of fixtures, lunchtime racing and the geographic spread of meetings.
Colin Hord, Chair of the HBF said: "This short survey will allow those who bet and enjoy horseracing to contribute to the debate on the size of the fixture list. It will also survey some perennial questions including the need for days with no racing, the quantity of racing on Saturdays, and the type of racing that should feature on a card".
Discussions on the 2021 fixture list are now taking place with many of racing's stakeholders, and the survey will enable those who bet on the sport to have their voices heard.
Throughout February, Horse Racing Ireland (HRI) and the British Horseracing Authority (BHA) have been carrying out a trial of non-standard race times.
Non-standard race times refers to races not programmed on the standard 5-minute marks (e.g. 3:08pm). The trial sought to explore the potential benefits to the sport and its customers of adopting non-standard race times on those afternoons when the volume of racing in Britain and Ireland is relatively high.
Racing has been rocked by cuts to the number of race meetings in recent years, and so the new survey will allow the sector to gauge a better understanding of punters' needs.