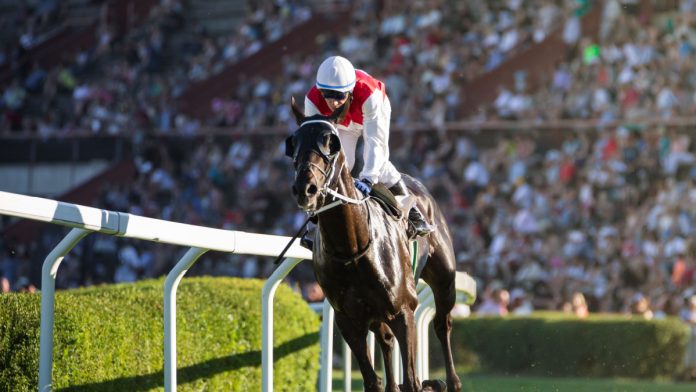 The British Racing School in Newmarket has initiated the 2023 British Horseracing Development Programme for people looking to build a career in racing.
A 17-person course, the two-week initiative will allow all participants to dive into the British horseracing industry through various workshops and educational sessions delivered by some of the industry's leading figures. Visits to the Newmarket racecourses Darley's Dalham Hall Stud and Tattersalls are also included in the programme.
Some of the speakers scheduled to make an appearance include ITV Racing's Ed Chamberlin, the Levy Board's Alan Delmonte, as well as Racing Post editor Tom Kerr – all three former programme participants.
Ed Chamberlin commented: "The British Horseracing Development Programme has a special place in my heart, having taken part in 1996. So many people in the industry got their start in racing through this wonderful programme and I am proud to be among the alumni.
"As well as gaining key insights and making connections that could shape their careers, this year's participants like so many before them will leave the programme with lifelong friendships and memories they will carry with them forever. I am excited to get to the British Racing School to meet them and hope they have a fantastic summer."
After completing this year's course at the British Racing School, participants will be able to take part in an eight-week placement at an industry organisation of their choice, including the BHA, the ROA, and Sky Sports Racing.
Zoe Elliott, Head of Careers Marketing and Recruitment at the BHA, said: "The beginning of the British Horseracing Development Programme is always an exciting time and I wish all of this year's participants the very best.
"The British Horseracing Development Programme has a long and proud track recording of identifying talented people and providing them with pathways into their dream career in racing. I have no doubt this year's intake will go on to play important roles in our sport for many years to come."