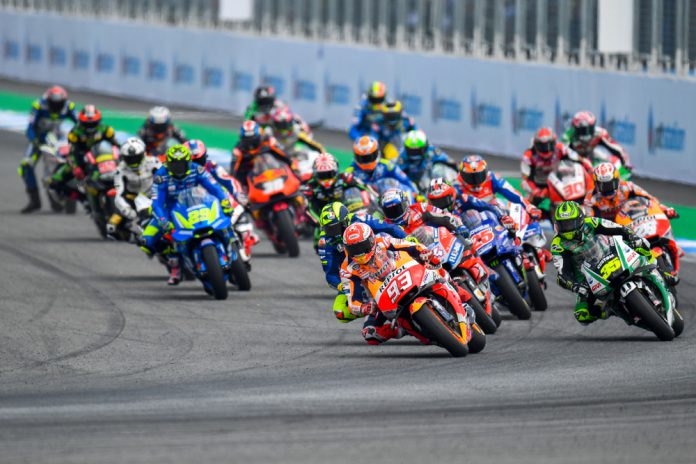 North American lifestyle brand Oakley has further broadened its sponsorship horizons by partnering with the MotoGP eSport Championship for the 2020 season.

Dorna Sports, the organisers of the competition, has named Oakley as a key partner of MotoGP's esports variant, similarly to how the brand sponsors the traditional sport.

Fittingly, the first on-site event of the MotoGP eSport Championship, which is currently underway, is taking place at the Gran Premio d'Italia Oakley at Mugello. The site will see both MotoGP and Oakley's branding shown prominently during the online qualifier broadcasts.

Pau Serracanta, Managing Director of Dorna Sports, stated: "I'm very happy about this new agreement with Oakley, who are such an important partner of MotoGP. The fact that they also have products to improve the experience of the gamers makes our partnership even more important for the coming years."
Oakley joins a long list of sponsors who have partnered with the eRacing event's fourth season. The lifestyle brand is joined by Lenovo, Michelin, Red Bull, Cashback World, BMW M, and Tissot as partners of the MotoGP eSport Championship.
Ben Goss, Global Marketing Director of Oakley, concluded: "The MotoGP team has done a phenomenal job in establishing the Championship as one of the top racing competitions in eSports, and we're looking forward to working with the team at Mugello and beyond to create an unforgettable season for gamers and fans across the world."

Insider Insight: Oakley's transition into partnering with an eRacing organisation is not surprising considering the brand has been heavily involved in MotoGP in the past. However, the partnership does showcase the growth of eRacing in what is a crowded industry.