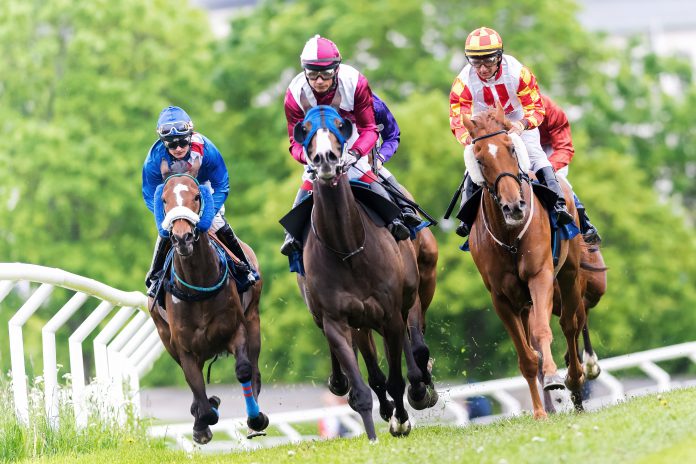 As the sporting world continues to postpone and cancel events in the face of the COVID-19 outbreak, the UK racing industry has become the latest sport to ramp up preparations for the sport to be held behind closed doors.
The sport's tripartite leadership, which consists of racecourses, industry participants and the British Horseracing Authority (BHA), will convene today to discuss an approach recommended by the industry's COVID-19 Steering Group.
Commenting on the plans, the Chief Executive of the BHA Nick Rust stated: "Racing has worked hard to look after our customers and our staff by following the government's guidance and taking proportionate action.
"We will agree plans to limit attendance to participants and staff only at race meetings from this week and put in place the contingency plans developed by the industry."
The proposals come after last week's Cheltenham Festival, which reported a slight decline in attendance figures compared to 2019.
In a statement, the BHA said: "With race meetings due to happen every day, the intention is to agree a programme that is sustainable in the light of possible staff absences, including in critical roles, which protects industry staff and supports the wider effort to free up critical public services.
"Monday's race meeting at Kelso is already being run behind closed doors following guidance from the Scottish government. No spectators will be present and strict procedures will be observed to minimise the health risks for staff who do attend, including jockeys, trainers, racecourse staff, stable grooms and officials. The fixture will continue to be televised."
Over the weekend, Arena Racing Company (ARC) chief executive Martin Cruddace called for additional aid to be offered to the racing industry to support some fixtures that would otherwise be "financially unviable" to go ahead without income from paying spectators.
Speaking to Sky Sports, Cruddace emphasised that the lack of spectators will result in a large financial blow for ARC, with the chief executive suggesting that ARC would lose out on between £500,000 to £600,000 if the All-Weather Championships Finals Day at Lingfield was held without spectators.
Cruddace commented: "Where we are right now is we're following the current government advice, but I think it's safe to say that's very likely to change imminently. It's important we are, and we are, prepared for what's coming our way.
"The only thing we can do as a responsible company and, dare I say it, an industry, is to follow the government's advice. We are outliers with other parts of the racing world, but I think we should be prepared for an imminent change.
"We're planning, worst-case scenario, end of June. It is absolutely possible we won't race again in front of a crowd until the end of June. If it happens before then, great."
It comes after the Board of Horse Racing Ireland (HRI) confirmed that all race meetings will take place behind closed doors, following restrictions on outdoor gatherings of over 500 people.
The Irish decision is expected to be in place until 29 March, and involves restrictions on the number of service providers and industry participations. On-course bookmakers and Tote services will also be absent from the courses while the restrictions are in place. However, racing will be made available to broadcasters at present.