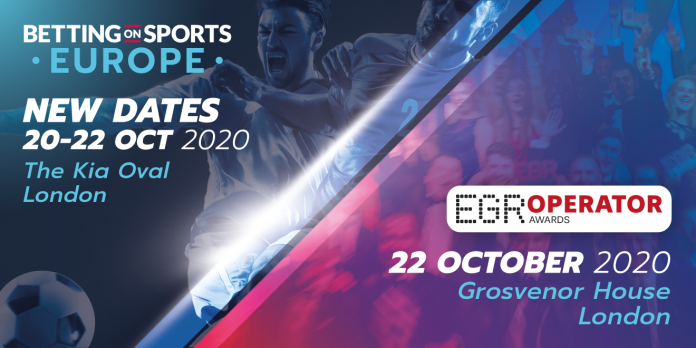 Two of the gambling industry's major information providers, EGR and SBC, have joined forces to provide a week of high quality industry events in London and take the pressure off a hectic gaming calendar in the second half of the year. 
The annual schedule has been completely transformed by the COVID-19 pandemic, which is why EGR & SBC have agreed to cooperate to help the industry arrange their diaries in a post-Corona environment.
Betting on Sports Europe, which was originally due to be held June at Stamford Bridge, will now be held on 20-22 October at Kia Oval Cricket Ground, allowing it to dovetail with the prestigious EGR Operator Awards, which are being held on the evening of 22 October at Grosvenor House in London. 
By working together on timings, EGR and SBC have made it possible for industry stakeholders to attend the full Betting on Sports Europe conference programme and the EGR Operator Awards without any overlap.
SBC CEO Rasmus Sojmark explained: "Just like us, EGR put on events that attract senior executives from all over the continent. Given the impact on business travel the pandemic is causing, we were happy to be able to align our rescheduled Betting on Sports Europe conference with EGR's Operator Awards to provide the industry with two big hitting events in one week in one city." 
EGR Group Head of Content Niamh Gallagher commented: "The second half of 2020 is likely to be very busy for the gambling industry, which is why being able to work with our friends at SBC to make London an essential destination for one week in October is in all our interests."