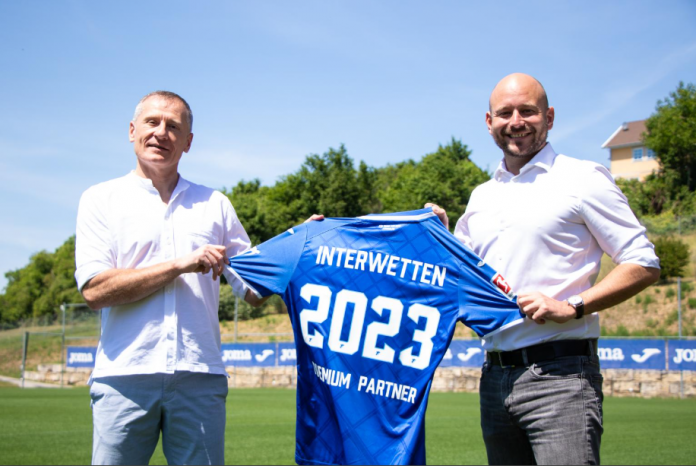 Interwetten has added a three-year extension to its sponsorship agreement with German Bundesliga clubs TSG Hoffenheim and Vfl Wolfsburg, with the partnerships due to last until at least June 2023.
Having initially signed its sponsorship deal with Vfl Wolfsburg in 2019, the extended partnership will see Interwetten's branding displayed across advertising boards for domestic television broadcasts in the form of the LED PowerPack boards, Cam Carpets next to the goals and various logo placements on press walls and digital branding.
In addition, Interwetten will also continue to be the official presenter of the 'Man of the Match' award and various live statistics on Wolfsburg's social media platforms.
"At VfL Wolfsburg we have found Interwetten to be an active and reliable partner, who is constantly developing and innovating," said VfL Managing Director Michael Meeske. "We're very happy to extend this partnership and are looking forward to working together over the next three years."
Interwetten will continue to support TSG Hoffenheim in developing both advertising and marketing campaigns, with the extended agreement including two large static TV advertising presences, a mini banner and LED advertising.
Dominik Beier, CEO of Interwetten, added: "We have been a reliable partner of sport for 30 years – we need sport as a business basis and sport has been counting on us as a partner and sponsor for years. We usually maintain long-term, trusting cooperation and make sure to do this with partners at the highest level. We want to continue to stick to this path in the future.
"With TSG, Interwetten has been maintaining an open and trusting partnership for three years, into which we have a lot of passion. The digital innovation and the enormous professionalism of VfL impressed us immediately after we started our collaboration in July 2019. With both clubs, the TSG and the VfL, we want to celebrate success together, learn from each other and develop together.
"We were immediately impressed by the digital innovative power and the incredible professionalism at VfL Wolfsburg. As one of the longest established betting providers on the market, our clear goal is to be the first mover and a driver of innovation in the industry. VfL fits perfectly into this approach. We want to celebrate success together, learn from each other and develop together."