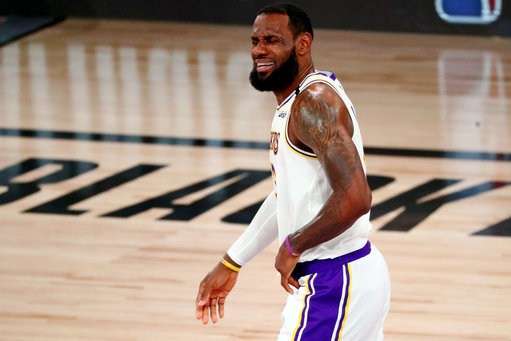 Lakers star LeBron James and Maverick Carter's company, The SpringHill, have agreed a development deal with Amazon's audio-streaming platform Audible.
The 'More Than A Vote: Our Voices. Our Vote' podcast series will be the first to premiere on Audible's Premier Plus Catalogue on October 27.
The production shines a light on current issues such as voter suppression and combating misinformation, explaining why it is so important to vote in the presidential election, in the context of the National Basketball Association (NBA).
Audible Vice President of US Content, Rachel Ghiazza, said: "Influential creators like LeBron, Maverick and the SpringHill team keep us motivated to continue creating storytelling experiences that spark critical conversations and cultivate change."
The new podcast will be co-hosted by author TIffany D.Cross and news correspondent Wesley Lowery.
"Joining forces with this fearless group, we strive to empower our millions of listeners and provide resources to elevate their voices, and what better way to start than with an inspiring special to reinforce the mission of LeBron's More Than A Vote initiative," Ghiazza continued.
The statement divulged that Amazon has "two additional audio projects" in the pipeline with the SpringHill company, but remained tight-lipped about the details.