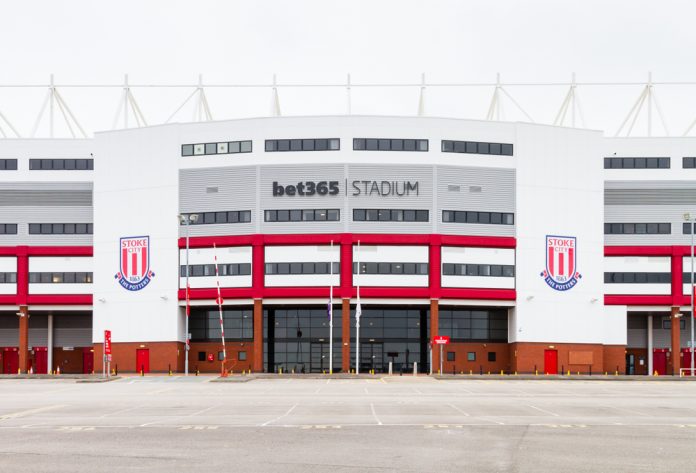 Stoke City is debating whether to live screen games at the bet365 Stadium whilst supporters are still prohibited from attending matches.
With the 2020/21 EFL campaign forced to remain behind closed doors indefinitely, the league are making a conscious effort to closely monitor and shut down any illegal streams which supporters are utilising to follow their teams on matchdays.
Chairwoman of Stoke fans' council, Angela Smith, said: "The only match day revenue going into the club at the moment is through streaming and Stoke are very appreciative of those fans who are signing up.
"They're looking at ways to get other income into the club and the only conceivable way of doing that at the moment is to get events happening, if permission is granted from the Sports Advisory Group."
Fellow Championship clubs Brentford, Middlesbrough, Millwall and Norwich have been showing matches at their home grounds, providing fans who bought tickets with table service and a meal whilst they enjoy the game, as if they were watching in a pub.
Stoke, who had devised a socially distanced plan to allow supporters back to stadiums, has floated the idea of virtual mascots and new matchday competitions to keep fans engaged in their absence.
"I had been optimistic that we could see fans back in by March but now I'm not so sure unless they get a handle on the way the virus is spreading," Smith added. "So this would be a step forward, albeit a strange one. I think it is highly likely that a lot of clubs will open areas where 60 to 80 fans can go in and have a meal while the match is on."
The Premier League's pay-per-view initiative has been met with criticism due to the pricing of the strategy and Smith reiterated that she understands the backlash.
"I'm not naïve and we know that everybody in the world is trying to save money, particularly at the moment, and if there is an easy option of a cheap stream then it might be popular.
"But the official streams are a genuinely important way for clubs to raise money and the chances are that illegal streams will be very quickly taken down over the coming weeks and months.
"The Premier League and EFL are quickly realising the importance of protecting their product and their clubs."
Insider Insight: A select number of fixtures have already been broadcast in Vue cinemas across the country and streaming games within grounds is not too dissimilar a concept – it could be a safe way to get around the issue of the spectator ban for the foreseeable future!