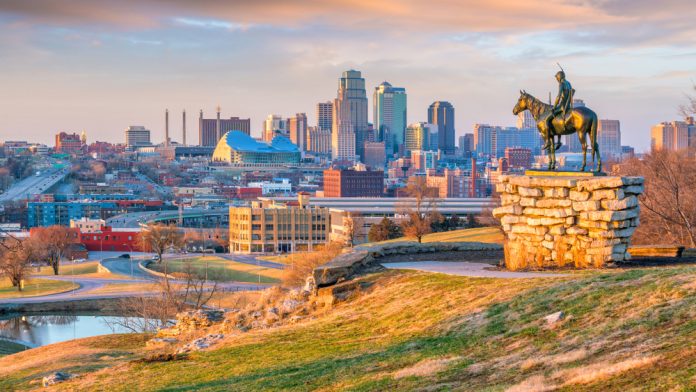 National Women's Soccer League (NWSL) franchise Utah Royals is set to relocate to Kansas City once the sale of the club goes through in the coming days, The Equalizer has reported.
The takeover by prospective owners and entrepreneurs Chris and Angie Long is expected to be announced next week. The pair own Palmer Square Capital Management, an asset management firm with its headquarters based just outside of Kansas.
The change in hands will see the NWSL franchise move back to the state of Missouri for the 2021 campaign. The division did previously include a Kansas-based side, FC Kansas City, which folded in 2017 and its contracts were taken over by the Utah Royals in 2018.
Current owner of the club, Dell Loy Hansen, has been forced to sell Utah Soccer Holdings following allegations of racist remarks and sexual misconduct by former employees.
The entity is made up of the Utah Royals, Major League Soccer (MLS) outfit Real Salt Lake and United Soccer League side Real Monarchs – all of which will have to be auctioned off. Hansen has been given until January 8 to sell Real Salt Lake before the MLS steps in, however, it is unclear what will happen to the Real Monarchs.
In August this year, Hansen's Real Salt Lake squad refused to play in the game against LAFC after Jacob Blake was shot by police in Kenosha. The game was called off after both sets of players decided not to partake in the MLS fixture, and Hansen said he felt personally 'disrespected' by their decision.
"All I can say is they supported other issues nationally; they clearly did not support our city or our organisation," Hansen said at the time. "It's a moment of sadness. It's like somebody stabbed you and you're trying to figure out a way to pull the knife out and move forward. That's what it feels like. The disrespect is profound to me personally."
A message from the @UtahRoyalsFC players pic.twitter.com/nZVF8cDRqt

— Utah Royals FC (@UtahRoyalsFC) September 20, 2020
His comments were slammed by many players, staff and supporters within the sport, and an investigation was announced into Hansen's conduct.
The Royals' current home, the Rio Tinto Stadium, staged the NWSL Challenge Cup this summer, although it has not yet been decided where Utah City will play their home games for the upcoming season.
MLS franchise Sporting Kansas City has already ruled out the use of it's Children's Mercy Park venue, and the team may look into the T-Bones Stadium, which is currently home to Minor Baseball League club Kansas City T-Bones.