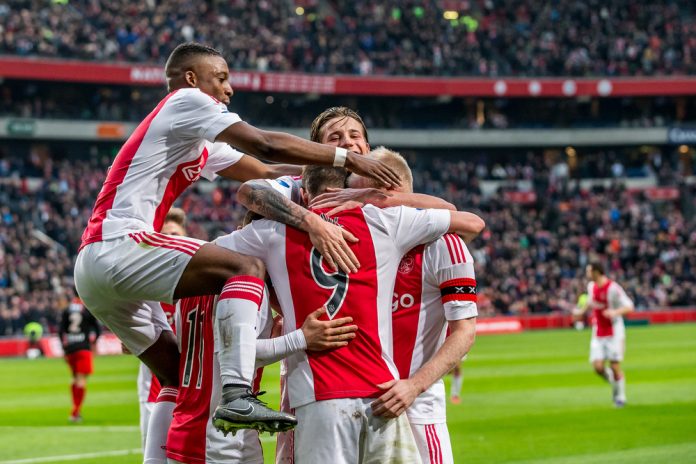 Dutch Eredivisie side AFC Ajax has extended its agreement with long-term primary sponsor Ziggo. 
The agreement with the telecommunications firm was initially meant to expire in June 2022, but the new agreement has been extended by another year, with an option to further extend until 2025.
Ziggo – part of the telecom group VodafoneZiggo – has been Ajax's shirt sponsor, as well the official partner of the team's eSports wing, since 2015.
The football club will offer exclusive content on Ziggo Sport and provide unique material to both Ziggo and Vodafone customers.
"We are grateful that Ziggo has expressed confidence in our partnership," said Menno Geelen, Commercial Director at Ajax.
"This extension is a confirmation of their loyalty. Our main sponsor's support during such a difficult period is admirable."
Ajax led the table in last year's Eredivisie tournament, but were not awarded a title due to the competition being called off as a result of the COVID-19 pandemic.
Prior to this the club caught the attention of many fans during its impressive 2018-2019 UEFA Champions League run, beating continental giants Real Madrid and Juventus, before being knocked out by eventual finalists Tottenham Hotspur.
Marcel de Groot, Consumer Market Director at VodafoneZiggo, commented: "We are pleased that we have reached an agreement with Ajax for an interim extension. Ajax stands for the best experience in sports and entertainment, just like we do. 
"We want to provide our fans and our customers with even more access to Ajax. With this extension through the summer of 2023, once COVID-19 will be behind us, we can do just that."