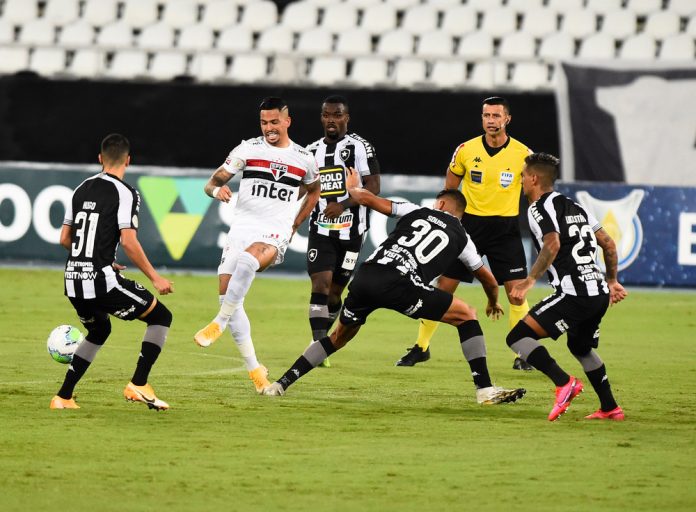 Atlético Clube Goianiense has named sports betting brand Amuletobet as the Brasileirão Serie A club's new master sponsor.
In addition to appearing on the jerseys, the company's brand will also be displayed on training shirts and on advertising boards for local top-flight matches.
"The arrival of a new main sponsor is very important to us," said President of Atlético, Adson Batista. "We were very meticulous with our choice and we chose Amuletobet for being a serious, responsible company with great growth potential in the local market."
Amuletobet will also have posters in the team's training center, banners on the official site and appearances on the Antônio Accioly Stadium screen and the background at press conferences.
Thomas Carvalhaes, Regional Director for Brazil and Latin America at Amuletobe, explained: "We are very happy to announce the association with Atlético Goianiense.
"It is a club that has excelled in competitions and will help us in our mission to be recognised as the leading sports betting house in Brazil. We hope to bring luck to the club, since our name is Amuleto."