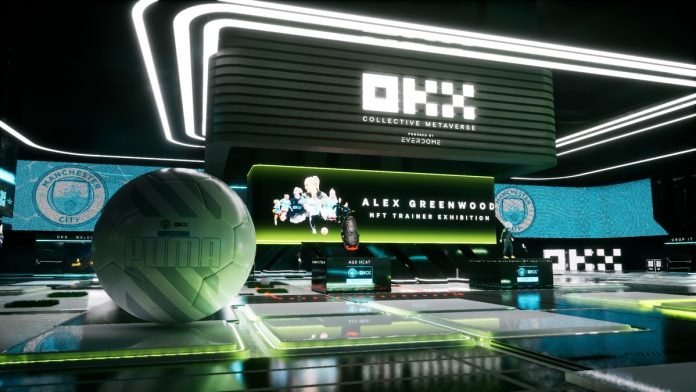 Manchester City Women's left-back Alex Greenwood is the latest player from the club to join OKX's metaverse working with the crypto exchange to showcase three exclusive NFT football trainers.
Greenwood curated the design for the NFT trainers in collaboration with OKX and designer Nas as a part of the company's AG5 x OKX collection on the OKX NFT Marketplace, which will be on display in OKX's Collective metaverse. 
The trainers aim to apply key traits that have led to Greenwood's success on and off the pitch, with a highlight coming in the form of helping the England Women's national team win the European Championship last summer.
Entitled 'Adaptable', 'Calm & Patience' and 'Commitment & Passion,' the NFTs are available for free via airdrop and as part of the 'AG5 x OKX' NFT collection.
Greenwood said: "Working closely with OKX on these trainer designs has been great. They give a sense of how I approach challenges on the pitch. I'm excited to see them launch in my personal OKX metaverse showroom."
Visitors to the OKX Collective metaverse will also be able to watch exclusive behind-the-scenes content on Greenwood and Nas's creative process while entering competitions to win prizes, including passes to team trainings, match tickets and much more.
Greenwood becomes the fourth Manchester City player to have their own OKX Collective metaverse showroom, joining City men's captain İlkay Gundogan, Rúben Dias and Jack Grealish.
Haider Rafique, Global Chief Marketing Officer at OKX, commented: "With any metaverse, the next step after creating the environment is to enhance the experience by curating objects and items that fans are eager to engage with and collect.
"This is an incredible way to bring fans into the experience and let them interact with their favourite athletes or public figures in a way they haven't experienced before. This is how we make the metaverse a living, breathing environment."