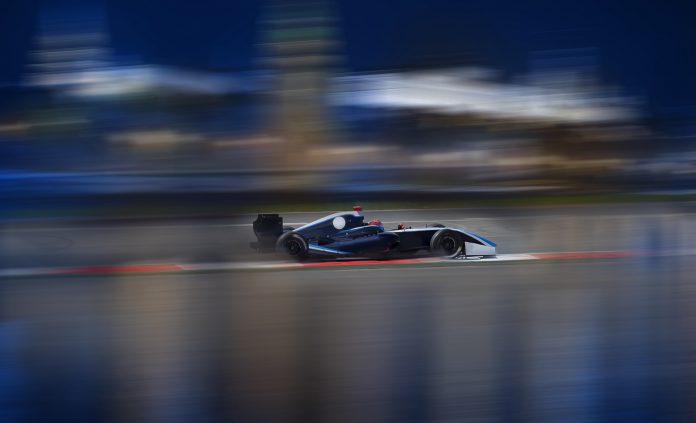 Williams Racing has unveiled a new multi-year agreement with global telecommunications company, ROKiT.
The deal, which was revealed during a special event held at Williams Racing HQ ahead of the 2019 season, means ROKit becomes the team's new title partner.
Jonathan Kendrick, Chairman of ROK Brands commented on the new partnership: "With ROKiT launching in 2019 we wanted a global platform that would help us tell our story of innovation. Williams Racing is the perfect partner. With them we can bring F1 to audiences in new and pioneering ways.
"Through our glasses-free 3D technology and our Wi-Fi capabilities, we aim to make Formula One even more accessible for all. Williams Racing exists purely to race in the top echelon of motor racing and we see the exciting partnership of ROKiT Williams Racing as the beginning of an ambitious and exciting road back to the podium."
Claire Williams, Deputy Team Principal, ROKiT Williams Racing, added: "We are delighted to welcome ROKiT to our team as our title partner for the 2019 season and beyond. We share many similar values and aspirations with ROKiT; primarily putting engineering and innovation at the core of everything we do in our pursuit to be the best – the perfect platform from which to start a partnership.
"ROKiT is on an exciting journey in their world of telecommunications, as we are at Williams as we build the team for a successful future. Taking that path together will make us both stronger in our endeavours and so I can't wait to get started."
The Williams partnership aims to strengthen ROKiT's positioning ahead of its launch in the US and the UK in March 2019. As the firm seeks to challenge the status quo, offering smartphone technology, performance and design at an affordable price and installing Wi-Fi networks internationally.
As part of the partnership, ROKiT will not only benefit from exclusive naming rights, but will also see its branding adorn the new Williams Mercedes FW42 race car, featuring prominently on the race suits and helmets of Williams' race drivers, plus all trackside personnel team kit. The ROKiT WILLIAMS RACING-branded FW42 car will make its race debut on March 17th in Melbourne, Australia, kicking off the 2019 Formula One season.
Off track, consumers will have a unique opportunity to connect with ROKiT WILLIAMS RACING through race lifestyle content and partnership activations surrounding key races.