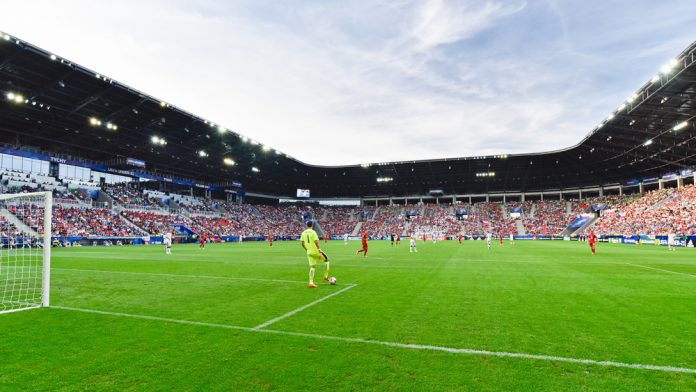 UEFA has struck a deal with FedEx Express, for the transportation company to extend its support of football in Europe, with a new four-year multi-tournament sponsorship deal.
The agreement, which will see the brand become the Official Logistics Partner of UEFA EURO 2020, will cover more than 400 competitive national team football matches played across 55 European countries in eight tournaments.
Guy-Laurent Epstein, Marketing Director of UEFA Events SA commented: "We are pleased to welcome FedEx Express into the national team competition sponsor family as our Official Logistics Partner.
"FedEx Express have proven over the years as a trusted and valued sponsor of the UEFA Europa League that they have extensive logistics capabilities throughout the continent. I am sure this knowledge and expertise will prove to be invaluable in the run-up to and during UEFA EURO 2020 – a tournament which will encompass 12 different host cities."
The partnership with FedEx Express, a brand that also sponsors the UEFA Europa League, will give it the opportunity to engage throughout Europe with more fans, customers and employees with in-stadium branding, ticketing, hospitality and other exclusive programmes.
Wouter Roels, Senior Vice-President, International Marketing, FedEx Express."Our commitment to European football is a central part of our community and commercial strategy here in Europe.
"Today's sponsorship announcement is particularly exciting, since being the Official Logistics Partner for UEFA EURO 2020 allows us to actually help deliver the competition across multiple European locations, demonstrating the power of Europe's premier logistics business, our values and the possibilities we create."
In addition to the flagship UEFA EURO 2020, the UEFA National Team Football partnership includes rights to the 2019 and 2021 European Qualifiers, the 2019 and 2021 UEFA Nations League Finals, the 2019 and 2021 UEFA European Under-21 Championships and UEFA Futsal EURO 2022.