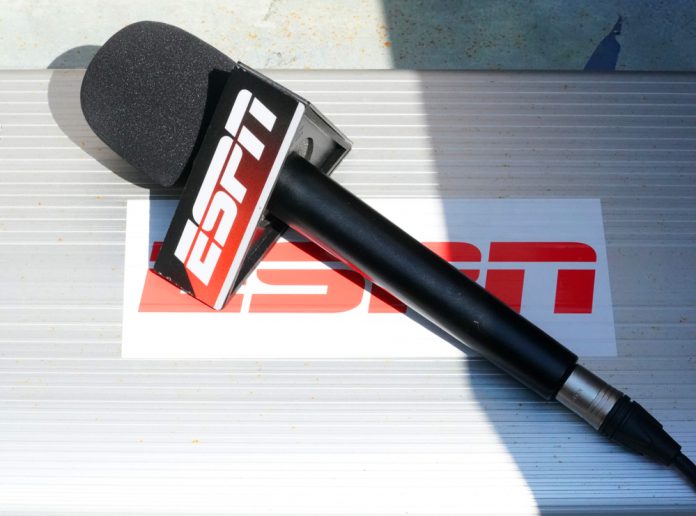 Seeking to elevate its levels of fan engagement, ESPN has partnered with Caesars Entertainment to bring the best in sports betting news and entertainment content to fans around the world.
The deal includes building a new ESPN-branded studio at The LINQ Hotel & Casino in Las Vegas, where sports betting-themed content will be created, along with segments for ESPN's recently launched sports betting-related show, Daily Wager.
Caesars' data and branding will also be integrated across ESPN programming within the coming weeks for use across ESPN's content.
Mike Morrison, VP of Business Development at ESPN commented on the new collaboration: "The sports betting landscape has changed, and fans are coming to us for this kind of information more than ever before. We are poised to expand our coverage in a big way and working with a category leader like Caesars Entertainment will help us serve these highly engaged, diverse sports fans with the best and most relevant content possible."
Chris Holdren, EVP and Chief Marketing Officer at Caesars Entertainment added: "We're really excited about the long-term value this collaboration with ESPN will create and thrilled that, starting immediately, ESPN's platforms will begin featuring odds information generated by Caesars Entertainment. Millions of sports fans look to ESPN as a sports authority, and Caesars is honoured to have been selected for having the best odds to serve those fans. When you combine that level of exposure alongside the unique opportunity to build a studio along the famed Las Vegas Strip, this deal is truly unique."
The studio will serve as a Vegas hub for odds-related content and will contribute to any number of ESPN linear, digital and social shows as well as ESPN.com and the ESPN app. It will also play a vital role during major sporting events, and especially during the growing number of marquee events hosted in Las Vegas. The new studio will launch in 2020.
Caesars will also serve as ESPN's official odds data supplier across TV and digital, receiving associated attribution across ESPN. Additional advertising and sponsorship activations will roll out in the coming months and throughout the deal term.
Connor Schell, EVP of Content, ESPN concluded: "Between an increased interest in sports betting among fans, regularly hosting marquee sporting events – like the upcoming NFL Draft and NBA Summer League as well as premier UFC and Top Rank bouts – and the arrival of the Golden Knights and the Raiders, Las Vegas has become an epicenter of sports culture," said"Having a great partner in Caesars Entertainment and soon a full studio presence in Las Vegas will help us create content that taps into that culture and grows our offerings to avid bettors and more casual fans."