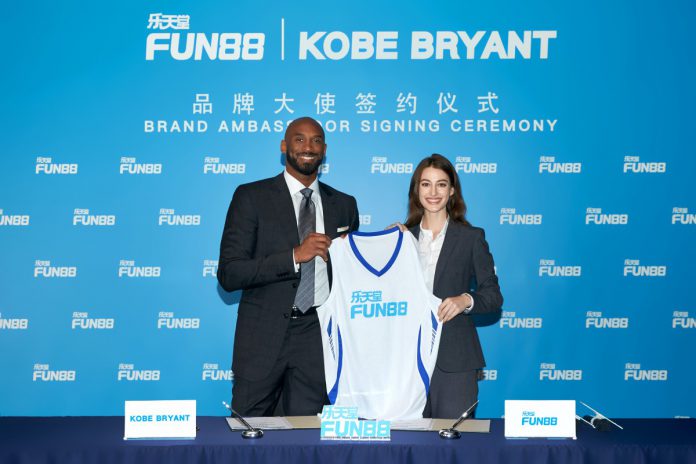 LA Lakers star Kobe Bryant has been named as the new brand ambassador for Asian betting operator, Fun88, which will see him promote the company across a number of key markets.
The operator currently has a long-standing partnership with Tottenham Hotspur, as well as a sponsorship deal with Premier League side Newcastle United.
Kobe Bryant celebrated the opportunity to work as a brand ambassador for the operator. He commented: "I'm extremely excited to work with FUN88 because I immediately connected to their brand message of 'how to live your dream.'
"Part of the Mamba Mentality is to have the confidence and bravery to live your dream every single day.While it's important to have a dream, it's more important to commit to making that dream a reality."
Michelle Kendricks, FUN88 branding director, added: "We welcome Kobe Bryant to the FUN88 family. FUN88 is absolutely thrilled to team up with Kobe Bryant. We are confident this collaboration will bring additional interest to the gaming industry and will magnify FUN88 as one of the top premium brands in the industry. The affiliation with Kobe Bryant is not only to engage all FUN88 existing members but also introduce us to a wide range of sports audiences."
Fun88 also works alongside England football legend Robbie Fowler and NBA regular season MVP winner, Steve Nash, to promote the brand's operations around the world.