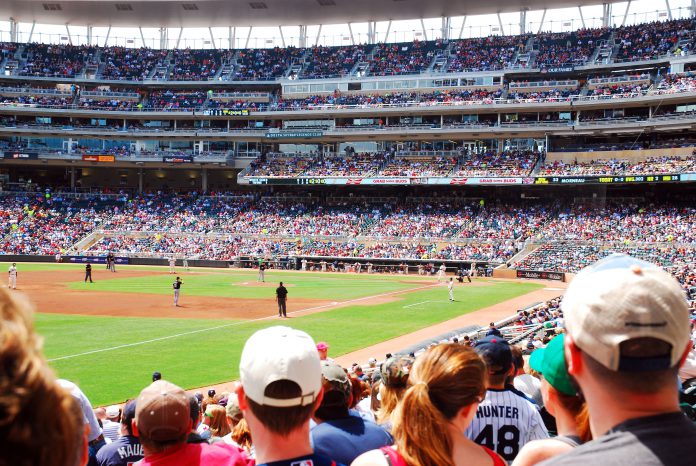 DraftKings has strengthened its partnership with Major League Baseball (MLB), announcing a multi-year agreement to become an authorised gaming operator of the league.
The expanded partnership will enhance DraftKings' wagering offerings, specifically when it comes to live and in-game options as the popularity of real-time engagement and betting grows increasingly popular during sports and entertainment events, by granting the company rights to use official MLB data along with MLB marks and logos within DraftKings sports betting products.
Ezra Kucharz, chief business officer at DraftKings commented on the deal: "DraftKings is proud to be designated as a Major League Baseball authorised gaming operator. This deal speaks to the commitment we have to our customers and sports leagues alike while providing the safest and most entertaining American-made sportsbook. As a result of this agreement, our customers will experience enhanced live wagering offerings for all MLB games."
The agreement between Major League Baseball and DraftKings demonstrates the league's vision to leverage the powerful potential for the integration of official data and technology in sports presently and also as a foundational element for the next generation of baseball fans.
Although MLB already has a strong reputation for data application and advanced analytics, this expanded partnership with DraftKings as an MLB authorised gaming operator showcases the league's proven ability to align with consumer behaviour and the technological curve. Fans who engage with the various offerings on DraftKings Sportsbook will see the enhanced partnership spurs a regular cadence of innovation around each and every event during the baseball season.
Kenny Gersh, MLB Executive Vice President, Gaming & New Business Ventures added on the linkup: "Given DraftKings' successes in driving fan engagement and immersive experiences, we're looking forward to an expanded partnership and further collaboration on engaging products. Buoyed by our collective commitments to drive innovation in the U.S. sports betting marketplace, the tools provided to DraftKings – including fast, rich and reliable data feeds and MLB brand marks – will be central to creating these powerful new ways to consume and connect with our sport."