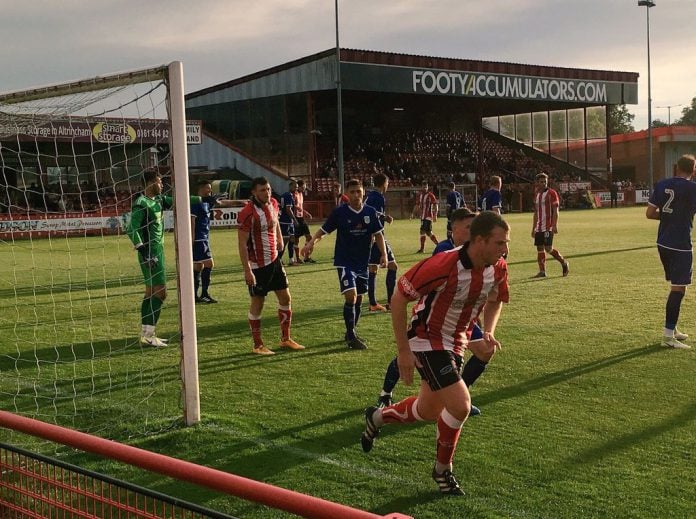 CheckdMedia has extended its sponsorship deal with National League contenders, Altrincham FC.
The partnership, which is now heading into its second year, has seen a host of collaborations as well as access to exclusive content.
Altrincham director Lawrence Looney commented on the extension: "We are delighted to continue our sponsorship deal with CheckdMedia. Through our close relationship they have become a key partner to us. We have worked together on a number of initiatives and look forward to continuing the strong relation we have built."
CheckdMedia has outlined that its growth as an agency is replicated by its mirrored in the company's increased investment in partnerships as well as the introduction of sectors within the business such as Social Media Management, Content Collaboration and Community Amplification.
As part of the extension with Altrincham, the club's main stand at The J.Davidson Stadium, will continue to be sponsored by 'FootyAccumulators.com'. As well as this, in in bid to support a charity close to the club's heart, Footy Accumulators donated £50 to MND Disease Association for every goal striker Jordan Hulme scored last season. The striker bagged 20 goals, which meant £1,000 was raised overall.
Lee Struggles, CheckdMedia Owner and Marketing Director added on the extension: "We are delighted to announce our 2nd year of sponsorship with Altrincham FC's main stand. We've thoroughly enjoyed and benefited from partnering with a great community club and have a number of exciting projects to produce ahead."