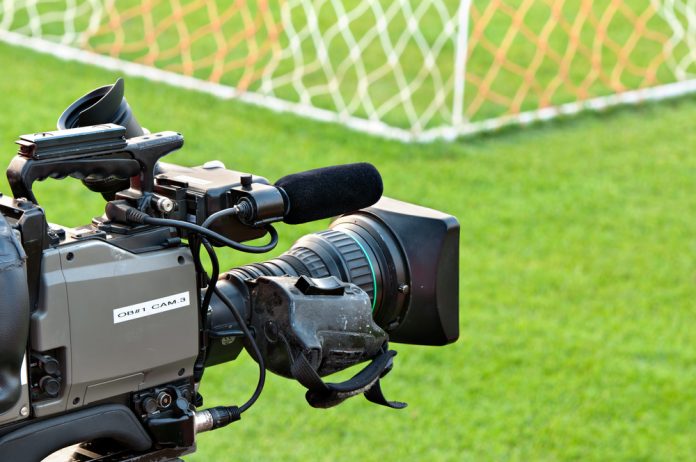 A number of National League clubs have urged the division to allow clubs to continue to stream fixtures without restrictions in order to compensate for revenue lost as a result of the pandemic.
Altrincham FC of the fifth tier has penned a letter to league officials appealing for a change in contractual broadcasting rights to allow clubs to host hybrid matches.
National League clubs were granted permission to live stream all games last season during lockdown when matches were played behind closed doors, however it is yet to confirm if clubs will be able to stream games amid an easing of COVID-19 restrictions next season due to domestic commercial television rights deals.
Altrincham Co-Chairman, Bill Waterson, explained: "Being able to host unrestricted hybrid matches has allowed National League clubs to bounce back from the pandemic. 
"Live streaming games domestically and globally during the pandemic has been a vital revenue source for us and we believe the future is hybrid. We hope the league can work with us on this important issue."
According to Altrincham, virtual ticket sales during lockdown came to the equivalent of 60% of the clubs' average matchday attendance, as supporters tuned in from around the globe, including viewers in Canada, the US, Australia and the UAE.
The club also added that it turned over a four-figure sum from streaming in each of its three league fixtures that concluded the season where a limited number of supporters were able to attend.
"When fans returned in limited numbers for our final three games, we were interested to see how it would impact our streaming numbers," Waterson continued. "We learnt that 10% of our season ticket holders chose to watch the game from home rather than attend.
"We also welcomed a similar number of non-season ticket holders to our stream, we believe most of those viewers were supporters who no longer live in Greater Manchester and therefore cannot attend for travel reasons.
"To me, streaming is an important bridge to connect fans who wouldn't typically turn up to more than a handful of games per season.
"We are extremely grateful for the support we receive via the National League's TV deal. But we feel additional help by enabling clubs to continue to broadcast games online can further contribute towards clubs' sustainability."
In December last year, the National League renewed its existing rights arrangement with BT Sport – which dates back to 2013 – allowing the network to broadcast matches in a regular Saturday slot until 2024.
Each of Altrincham's 2020/21 home fixtures were broadcast via cloud-based event payment and online broadcasting company, TicketCo Media Services, and its integrated live stream and ticketing platform.
The club, which ended its first season back in the National League in 17th place, also established several ticket types for supporters to help officials 'better understand fans' buying habits'.
David Kenny, Head of Global Partnerships at TicketCo Media Services, added: "Altrincham have proven the scale streaming provides. It is great to see a club increasing its fan engagement and revenue via unrestricted broadcasting of games via HD quality streaming. We hope the National League supports this commercial growth area so more clubs can benefit."