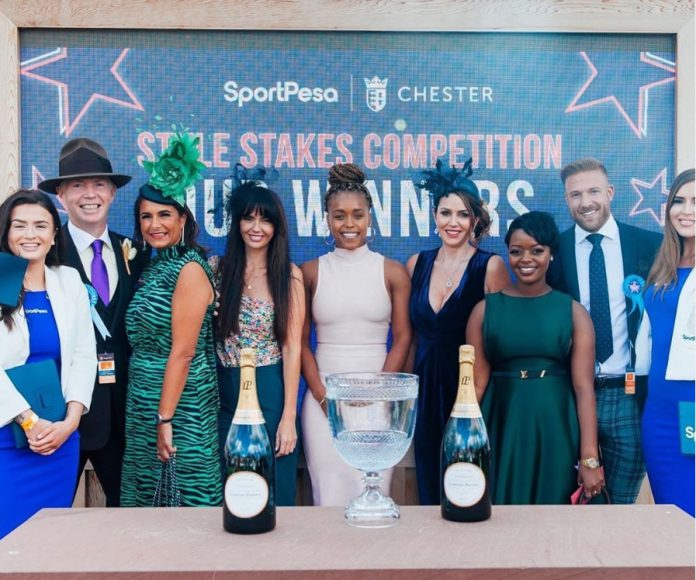 Online sports betting operator, SportPesa is aiming to maximise its variety of partnerships, providing its customers with a host of sporting hospitality experiences. 
The SportPesa Experience will utilise the operator's partnerships with Everton Football Club, Hull City, SportPesa Racing Point Formula One Team and Chester Racecourse to provide with experiences from the Premier League, EFL, Formula One and Horse Racing.
Mark McGuinness, U.K. Operations Manager, commented on the new initiative: "To be able to offer so many people these sporting experiences means a lot to myself, and everyone else at SportPesa. 
"In the last few months, SportPesa have made a massive difference to so many people by granting our customers the opportunity to go and watch Everton play in Kenya for the first time ever and providing so many people with a wonderful experience at Silverstone in what was an amazing British Grand Prix.
"The fact we can do this regularly means everything to SportPesa and we're looking forward to hearing so many amazing stories from people who are about to embark on The SportPesa Experience." 
Ladies Day at Chester Racecourse marked the directive's launch, the annual fixture, which is hugely popular amongst racegoers and drew in a crowd of over 18,000 people. Festivities resembled something of a top-class fashion show, with the best dressed attendee set to receive once in a lifetime experience thanks to SportPesa. 
SportPesa asked Hollyoaks star, Jennifer Metcalfe, and Britain's first ever female boxing Olympian, Natasha Jonas, to award the most stylish attendees with an unforgettable prize. A VIP trip to the Italian Grand Prix in Monza, just outside Milan, complete with accommodation and transfers, was Saturday's headline offering and Dina Morgan from Peterborough was the happy recipient of the first-place award. 
"It's an absolutely amazing prize and I can't believe I've actually won," beamed Dina afterwards. "It was a great day out at Chester and being told that I'm heading to Italy all thanks to SportPesa is the stuff of dreams. I'm so excited about going to the Italian Grand Prix and having this opportunity to attend it because of SportPesa has made me  so happy. I'm certain it's going to be a brilliant experience and I can't wait to be there." 
Second prize went to Ben Richardson, who will now enjoy a VIP hospitality experience at a Premier League fixture of his choice. 
As well as the official unveiling of "The SportPesa Experience" at Chester Racecourse, SportPesa will also be offering customers the opportunity to win prizes on a frequent basis. New SportPesa customers will be able to participate on a monthly basis for the opportunity to win a plethora of unrivalled sporting experiences around the world with September's victor set win a trip to the Mexican Grand Prix in October.