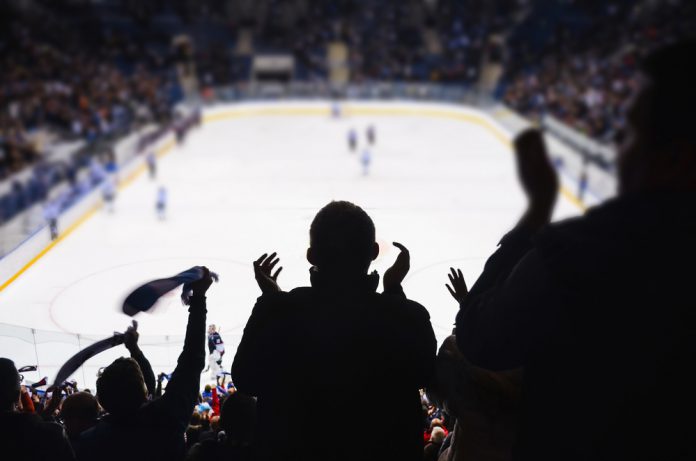 The NHL has extended its partnership with Discover Financial Services for it to remain as the official credit card of the league. 
The multiyear extension of the partnership extends beyond credit cards and names Discover the official bank of the NHL in the US.
The expanded partnership also designates Discover as title partner of NBC Sports' Hockey Day in America, a celebration of the impact hockey has had in the United States. Hockey Day in America is set to take place on Sunday, February 16, 2020 with a tripleheader of NHL games on NBC and NBCSN featuring the Pittsburgh Penguins vs. Detroit Red Wings, New York Rangers vs. Boston Bruins and Nashville Predators vs. St. Louis Blues.
Ryan Scully, Senior Vice President of Brand, Media and Consumer Insights at Discover praised the partnership: "We are excited to continue our partnership with the NHL to deliver unique experiences to hockey's passionate fan base while helping consumers achieve a brighter financial future. By renewing our partnership and becoming the Official Credit Card and Bank of the NHL, we have even more opportunities to highlight the impact of hockey in people's lives.
"We are proud to champion Hockey Day in America and bring hockey fans closer to their favourite teams through our NHL credit cards. We are looking forward to supporting the continued growth of the League and sport."
Kyle McMann, NHL Group Vice President of Business Development commented: "Discover is a deeply committed and best-in-class NHL partner that delivers creative activations for our fan base and will continue extending and growing the League's reach. We're thrilled to expand our partnership into Discover's growing lending and retail banking business where we will build new activations, while continuing to deliver world class content programming like Discover Day with the Cup and now Discover Hockey Day in America that hockey fans love."
Dan Lovinger, EVP, Advertising Sales, NBC Sports Group added: "Discover has been a fantastic partner of ours for years, and we're thrilled that they are extending and expanding their relationship with the League and NBC Sports. By title sponsoring one of the greatest celebrations of the sport – Hockey Day in America – Discover will now be even more entrenched with the NHL's coveted viewers."
Discover, an NHL supporter since 2010, will continue as an official partner of the NHL Winter Classic, NHL Stadium Series, and NHL All-Star Weekend, including sponsoring one skill during the 2020 NHL All-Star Skills in St. Louis. 
Additionally, Discover will continue to be the presenting sponsor of the 'Day With The Cup' video series, where a deserving group or individual, who serves as a champion for the hockey community and leader in their local community are awarded with a surprise visit with the most iconic trophy in all of sports, the Stanley Cup.
Discover will also plan pieces of content throughout the year across the NHL's and its own platforms to highlight the impact and growth of hockey across the United States and showcase the importance that Hockey is For Everyone.  
Discover is continuing its engagement with hockey fans of all 31 NHL teams by offering its NHL Discover it card. NHL fans can apply for an NHL Discover it card and choose the NHL Shield or their favourite team's logo at www.Discover.com/NHLCard.