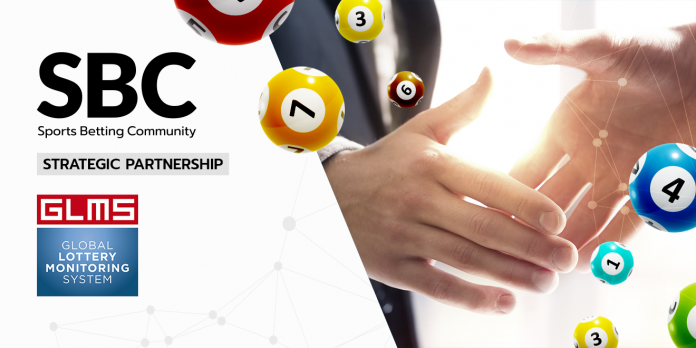 SBC has taken a major step forward in its plans to expand into new markets following the signing of a strategic partnership agreement with one of the most respected organisations in the gaming industry, the Global Lottery Monitoring System (GLMS).
The relationship will see an increased focus on the state lotteries sector at SBC's portfolio of market-leading events in 2020, including a Lottery Forum at both Betting on Sports Europe and SBC Summit.
Rasmus Sojmark, SBC's CEO, stated: "We're thrilled to have become a partner of such a renowned international organisation and I'm confident the agreement will help us to further build our growing reputation in the lottery industry.
"The involvement of GLMS in our offering for the state lottery sector means we can guarantee it will be of the highest quality and that it will reach the audience who can benefit most from it."
Within SBC's conference offering GLMS will hold an important role which will see it provide invaluable expert input into the new specialist lottery content.
Moreover, the opportunity to be involved in events such as Betting on Sports America, Betting on Sports Europe and SBC Summit provides GLMS the perfect platform from which to deliver its key messages and also to discuss the main issues shaping the future of the lottery sector with major players from around the world.
Ludovico Calvi, GLMS President, added: "We're delighted to enter into a strategic partnership with SBC and are excited by the prospect of providing prominent visibility to the lottery community worldwide through such a renowned stage.
"The GLMS team and Executive Members have attended and spoken at many previous SBC events and have always enjoyed the experience, so we jumped at the opportunity to be associated with such a professional and forward-thinking organisation."
Founded by the European Lotteries Association and World Lottery Association, GLMS is the sports integrity body of the global lottery sector. The primary focus is the detection and analysis of suspicious betting activities that could call into question the integrity of sporting competitions as well as the overall dissemination of a culture of integrity and sport values.
SBC's events division organises a range of industry-leading events for the sports betting and igaming sectors. Its 2020 schedule includes:
CasinoBeats Malta – InterContinental Malta, St. Julian's, 24-26 March 2020
Betting on Sports America – Meadowlands Exposition Center, New Jersey, 28-30 April 2020 
Betting on Sports Europe – Stamford Bridge, London, 2-4 June 2020
SBC Summit – Fira de Barcelona – Montjuic, 8-11 September 2020