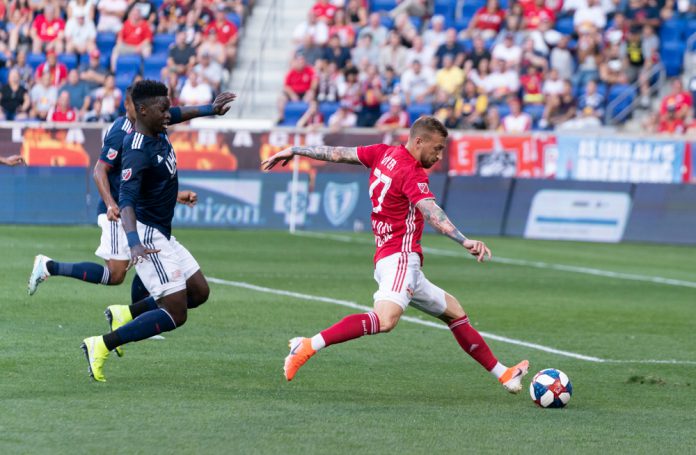 Major League Soccer (MLS) and MGM Resorts International have launched a brand new weekly free-to-play prediction game 'Predict 6'.

The game, which is available on both the MLS website and mobile app, will mark the first time the competition has integrated a prediction system into its fan engagement marketing plans.
Chris Schlosser, MLS SVP of Media stated: "Major League Soccer is excited to elevate the digital fan experience with the new free-to-play 'Predict 6' game presented by BetMGM.
"We are always looking for new experiences for our fans that bring them closer to the game. 'Predict 6' builds upon our existing fantasy offerings to give fans a free, quick and easy way to both compete and showcase their knowledge of the League and our clubs with friends."
Predict 6, presented by BetMGM, sees MLS fans asked a series of questions for six league matches. These questions include the likes of guessing the result of the match, which team will score first and what the final score will be among others. If a fan correctly predicts all six match outcomes and correctly answers the six additional proposition questions then they could win the grand prize of $50,000. 
BetMGM has ensured that if no winner is crowned then the person with the highest amount of points will win $500 or other prizes.

President of Interactive Gaming at MGM, Scott Butera, added: "Predict 6 is a concept that will allow fans to engage with their favorite MLS teams in a way that they've never experienced before.
"BetMGM looks forward to providing this free-to-play game during the upcoming season to soccer fans, as well as access to MGM's world-class entertainment offerings and resorts."

Predict 6 kicks off every Thursday throughout the regular season, whilst also offering fans the option to create leagues and compete against friends and fellow supporters.

The move is the latest involving MGM Resorts and the MLS, following on from the multi-year strategic partnership, signed in March 2019, that saw MGM become the leagues' first-ever official gaming partner.
Insider Insight: The collaboration between MGM and the MLS can be seen as somewhat of a catalyst for the soccer league as, since its inception, it has begun to enhance its relationship with America's growing sports betting market.