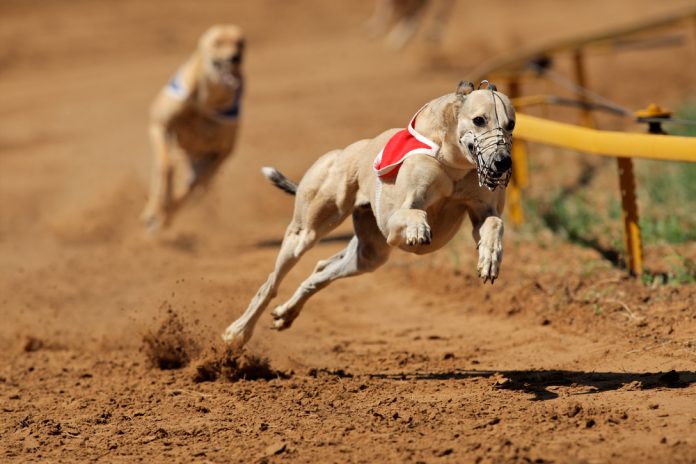 UK racecourse operator the Arena Racing Company (ARC) has confirmed that greyhound racing events at Belle Vue Stadium have been temporarily suspended.
The racing group revealed that behind closed door fixtures have become 'uneconomical' to operate during the pandemic. As a result, Belle Vue's existing BAGS fixtures will be moved to sister tracks within the ARC group.
Rachel Corden, Greyhound Operations Director, stated: "The suspension of greyhound racing throughout the national period of lockdown has had a significant impact on many businesses involved in greyhound racing, as it has across all sports.
"Whilst we are pleased to be back racing behind closed doors, having reassessed the short-term financial requirements, it is simply uneconomical to operate fixtures at Belle Vue at this time."
Belle Vue returned to hosting greyhound racing on 3 June, with strict regulations having to be implemented due to guidelines issued by the UK Government and the Greyhound Board of Great Britain (GBGB). One such guideline is the ability to only host behind-closed-door events, which has impacted larger racing venues which depends on crowds.
Corden continued: "We know how much local and national support there is for racing to continue at Belle Vue but, as a large site that relies heavily on the leisure crowd and without footfall it is just not viable to operate at this time.
"This decision will be reassessed at the end of August, and we would like to thank all of the staff and trainers for their ongoing support. We will be continuing to support those greyhounds, trainers and owners attached to Belle Vue with a similar support package that we have operated during the last ten weeks until we reassess the situation.
The news follows GBGB's announcement that tracks which have successfully completed Phase Two for the organisation's 'COVID-19 Operational Policy' will be able to fast-track to Phase Four from 15 June. This, in turn, allows tracks to run unlimited races with gaps of 20 minutes, as long as strict health and safety guidelines are maintained.