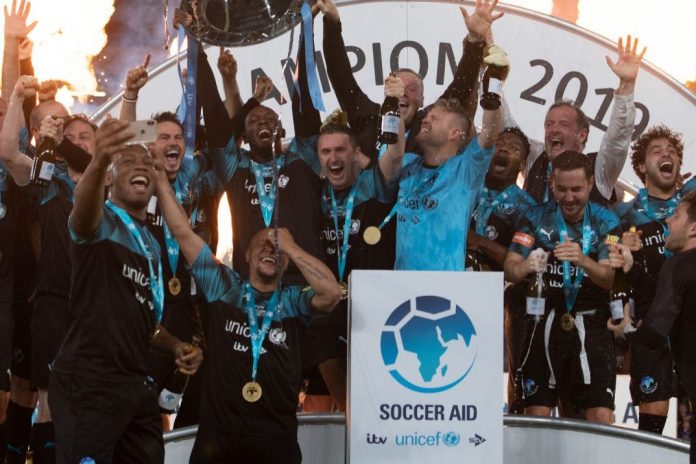 Soccer Aid for Unicef 2020 has announced that Vitality will once again partner with the event for a second year running.

As a result of the partnership, Vitality's brand will be displayed across a range of marketing materials in the lead-up to September's behind-closed-door fixture on September 6 at Old Trafford. Additionally, the life insurance company will be featured on the LED perimeter advertising boards during the live broadcast.
Neville Koopowitz, CEO of Vitality, commented: "We're thrilled to be working with Soccer Aid for Unicef again, a hugely important annual event that demonstrates the positive impact getting active can have, not only for our health, but also for society. Vitality has a longstanding partnership with Unicef, and we're delighted to be part of this event that raises millions of pounds for the charity, providing vital support for vulnerable children everywhere."
For the first-time in the match's history, the UK government and Gavi, the Vaccine Alliance, will match all public Soccer Aid for Unicef donations, meaning every £1 donated becomes £3 until a total of £3 million is reached or until October 6 2020.

A host of names have already been announced for the showcase with Kelly Smith MBE, Patrice Evra, David James, Yaya Touré, Wes Brown, Robbie Keane, and Olly Murs, among some of the participants revealed. 
Moreover, Wayne Rooney will manage team England with Sam Allardyce and David Seaman as part of his coaching staff. 
Shane Horgan, Director of Strategic Development, Soccer Aid Productions, added: "Vitality were a fantastic partner at last year's match and we are delighted to have renewed our agreement with them for the 2020 match. We look forward to working with them in the lead-up to September's game at Old Trafford."

This year' Soccer Aid for Unicef has already struck a variety of commercial and broadcast deals with firms such as Puma, Primark, ITV and TikTok partnering with the showcase.