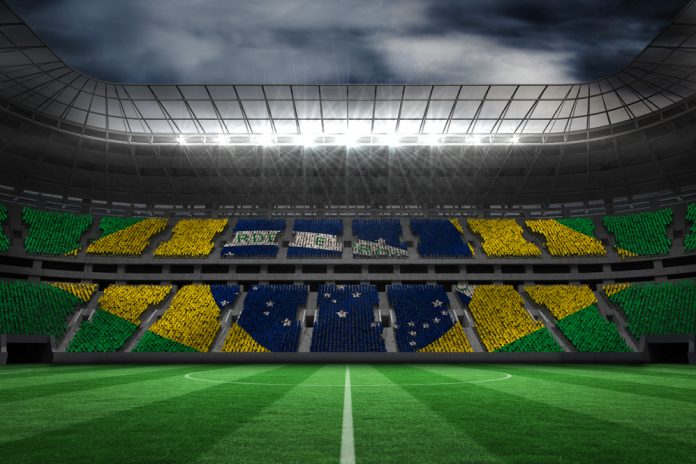 VBET has signed a new partnership with football content platform OneFootball, with the deal resulting in the gambling company strengthening its presence in Brazil.
As a result of the deal, VBET has become OneFootball's official presenting partner which means that the firm will be able to expand its collaboration in the Brazilian market by integrating its brand for live broadcast of Bundesliga matches in the country. The gambling company will also offer sports campaigns and interviews with Brazilian players in order to become a significant operator in the region. 
VBET will also have the opportunity to integrate its brand during Champions League and Europa League Qualifying matches in selected markets globally. 
The CEO and founder of OneFootball, Lucas von Cranach commented: "We are delighted to partner with VBET, a forward-thinking and innovative player in the industry. We are building the world's biggest football media platform, so it is essential to have a strong and like-minded partner like VBET on board. 
"Together, we bring Bundesliga – one of the most popular leagues to Brazil, known to be the most passionate country about football in the world. It is big news for everyone involved, particularly for the millions of football fans in Brazil that will benefit from this fantastic offer.
"We look forward to getting started and taking this collaboration to new heights".

Moreover, the online sportsbook's products and content will be integrated into OneFootball's platform to further engage with its global audience. 
The partnership will also see football fans benefit by gaining new digital assets on OneFootball's platform such as being able to predict the matches with the 1×2 digital asset, receive in-app messages, push notifications, pre-rolls, and exclusive thumbnail sponsorship.
VBET's Founder and CEO Vigen Badalyan added: "I'd like to share the story behind our partnership, which has come a long way. I saw my son using the app for the first time, and I witnessed the excitement and joy in his eyes, and that was the moment it clicked to me. I suddenly thought of all the great opportunities awaiting us. 
"OneFootball is the ideal platform with an authentic voice that naturally aligns with our core values. I believe that together we will create an exciting sports journey that everyone deserves".