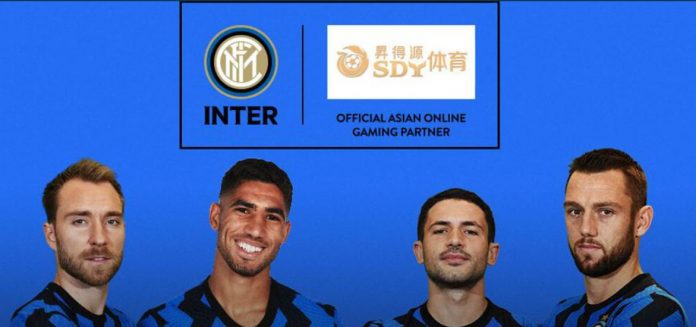 Italian giants FC Internazionale Milano has announced that SDY SPORTS, an emerging company in the online gaming industry in Asia, will be the club's Official Asian Online Gaming Partner for the next two years.
"Inter are one of the most popular football clubs on the planet with a strong international fanbase so this partnership is a major success for SDY SPORTS," commented SDY SPORTS CEO Darwin Guo.
"We're delighted to see the SDY SPORTS brand associated with one of the world's biggest teams and we're looking forward to developing exclusive activities for Nerazzurri fans with the club."
The SDY SPORTS brand will be visible – across Asia – on LED boards around the pitch during Inter's home games at the Stadio San Siro thanks to the innovative Digital Overlay geolocation technology adopted by the club this season. The agreement includes a series of marketing initiatives that will be unveiled over the course of the season.
The partnership, which is specific to Asia, does not include product category exclusivity.