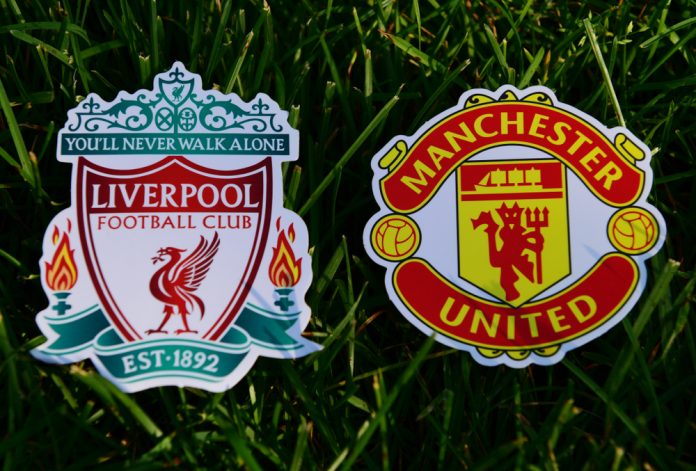 Liverpool and Manchester United are taking part in discussions to join a new European Premier League, according to reports.
Earlier this month, the top flight duo were spearheading a campaign, titled 'Project Bigger Picture', to reform the Premier League. The new campaign would have axed two teams from the league, giving the 'big six' "enhanced voting rights". However, this was subsequently scrapped by the government.
It is thought that fellow Premier League contingent Arsenal, Chelsea, Manchester City and Tottenham Hotspur are also being targeted to join the elite division, and a further five English teams could sign up.
According to media reports, Wall Street bank JP Morgan and global private equity firm Providence Equity Partners are considering investing in the project, which could launch as soon as 2022.
Real Madrid president Florentino Perez and Spanish finance house Key Capital Partners have also pledged their support to the project, meaning that the likes of Real could benefit from hundreds of millions of pounds just for joining the league.
The potential shareholders are compiling a $6 billion (£4.6 billion) funding package to assist in the formation of the league, which will become the world's wealthiest competition.
The league would take on a knockout format, whereby the winner would receive a huge prize pot, and would consist of 18 sides from across the globe, including teams in England, France, Germany, Italy and Spain.
Spanish giants Barcelona and Atletico Madrid are also among those that have been approached to join the elite ranks, but have not yet confirmed their stance on the plans.
Joining the European Premier League would not mean teams withdraw from their respective leagues, however, it could affect sponsorship agreements.
It is unknown whether the plans have the backing of UEFA, who could put a halt to the designs, given the competition might knock the Champions League off its pedestal as the most prestigious European football tournament. The governing body declined to comment on the matter.
Insider Insight: The concept of a European Super League is not a new one – the idea has been sporadically floated for years, with German news sources reporting on a similar blueprint two years ago, which never materialised. However, if the deal does get off the ground it could have implications for existing sponsorships and rights deals!