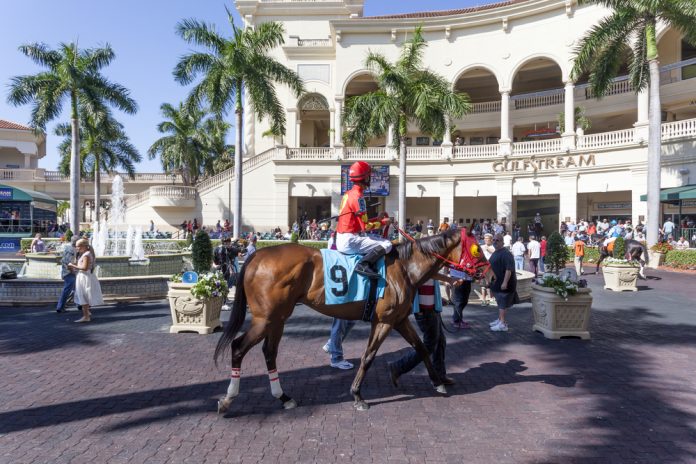 HBA Media has secured an agreement with the Pegasus World Cup Championship Invitational Series and nine international broadcasters.
The Pegasus World Cup will take place at Florida's Gulfstream Park on 23 January, and is one of the most prestigious events in North American horse racing.
Notable races featured in the event include the $3.0 million Pegasus World Cup Invitational and the £1 million Pegasus World Cup Turf Invitational.
HBA Media, in its role as the official distributor and promotions partner of Gulfstream's operators 1/ST, has secured broadcasting deals with nine different global broadcasters.
European coverage will be provided by Sky Sports Racing in the UK and Ireland, beIN Media in Turkey, Match TV in Russia, Movistar in Spain, SilkNet In Georgia, Sky Italia in Italy and Polstat in Poland, Sport TV in Portugal and Sentana Sports in the Baltics as well as other territories in the wider Eurasia region.
Meanwhile, American network ESPN will broadcast the event for the Latin American and Caribbean markets via its partnership with Sportsmax, whilst Racing.com and Sky Thoroughbred Central will cover Australia.
Finally, global over-the-top platform FITE will stream the Cup in more than 20 territories in a horse racing debut for the firm, and additional race content will be provided to various international news outlets by Reuters, Sports Confidential and SNTV.
Chief Executive of HBA Media, Harry Birtles, remarked: "In these extraordinary times, our team has once again successfully delivered a global distribution worthy of this wonderful hybrid event; one that blends the best of sport with an enviable lifestyle / celebrity nuance that only Miami could serve up.
"Throughout the pandemic, horseracing has shone as a sport that works exceptionally well for broadcasters – with or without spectators – and consequently, the channels have been rewarded with increased interest from their audience. The Pegasus World Cup continues to go from strength to strength."