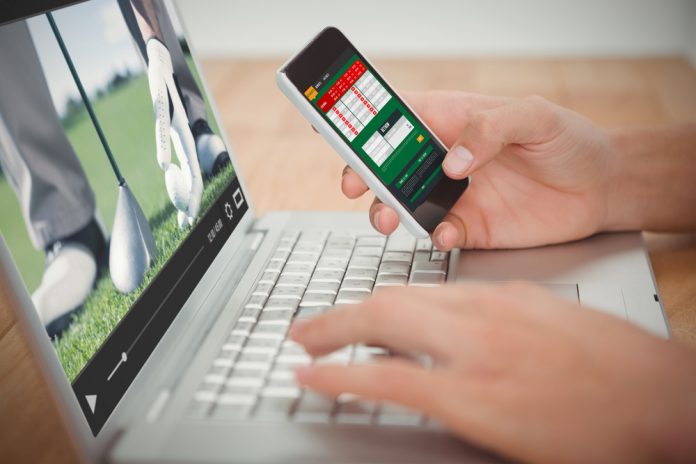 The PGA Tour and the NBC network's Peacock sports streaming channel will debut a second-screen betting broadcast in 2021.
Australian betting operator PointsBet is also heavily involved as the official betting sponsor of NBC Sports.
Sports-betting related coverage will feature on the Peacock network's broadcast of Waste Management Phoenix Open on February 4-7, to be held in Scottsdale, Arizona, via the trio's NBC Sports Edge BetCast second-screen product.
BetCast will feature a host and two analysts, as well as a PointsBet SportsBook oddsmaker at the trading desk, presented across 10 afternoon hours, consisting of 2.5 hours in each of the four rounds of the tournament.
The show will follow the BetCast team throughout the round each day, highlighting notable shots and key moments and constructing compelling storylines across the event.
In addition, the host and experts will utilise the PointsBet Sportsbook service to discuss potential betting outcomes, and will also discuss the changes in golfer's odds and the probability of scores and shots.
"The NBC Sports Edge BetCast stream on Peacock Premium is another step forward for our sports betting strategy," remarked Norb Gambuzza, Senior Vice President of Media and Gaming at the PGA Tour.
"We are extremely excited to produce and distribute specialised betting content as a companion to our linear and digital coverage with our partners at NBC Sports and PointsBet. 
"As we continue to embrace sports betting, the Tour will continue to innovate and find new ways to engage fans around the world."
The agreement is another significant step for PointsBet in the American sports betting sector. 
PointsBet has forged a range of new partnerships in recent months including with basketball star Shaquille O'Neal and National Basketball Association (NBA) team the Detroit Pistons, as well as with the National Hockey League's (NHL) Detroit Red Wings, ahead of the firm's launch in the newly regulated state of Michigan.
"We all recognise that golf is ripe for sports betting innovation, and…we are excited to highlight our golf product via the NBC Sports Edge BetCast stream and show golf fans our market-leading offering," said Johnny Aitken, Chief Executive, PointsBet USA.
Furthermore, this demonstrates the continued expansion of Peacock as a new player in the US sports broadcasting industry.
The recently formed network has acquired the rights to the Premier League, Nascar, IndyCar, the National Hockey League (NHL), and the Olympic Games, as well as World Wrestling Entertainment (WWE), following the decision by parent company Comcast to shut down the NBC Sports Network by the end of 2021.