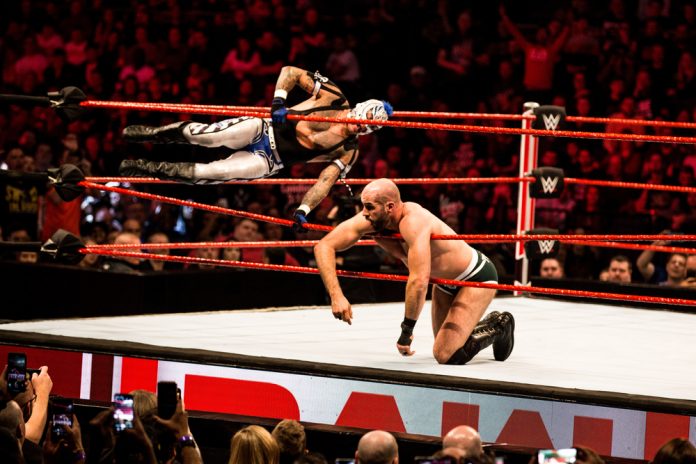 NBC Sports' new streaming network Peacock has secured the exclusive broadcasting rights to all World Wrestling Entertainment (WWE) events.
In a major milestone for US sports entertainment, the WWE network has made the decision to shut down its own over-the-top (OTT) pay-per-view (PPV) streaming service and will now exclusively license its content to Peacock.
The newly launched network will gain more than 17,000 hours of archived professional wrestling content in addition to all upcoming PPV events from 18 March, after which WWE will complete the shutdown of its own services.
Peacock Executive Vice President and Chief Revenue Officer at Peacock, Rick Cordella, said: "WWE has always tapped into the cultural zeitgeist with spectacular live events and larger-than-life events, and we are thrilled to be the exclusive home for WWE Network and its millions of fans across the country."
"WWE Network is a transformative addition to the platform and complements Peacock's massive catalog of iconic movies and shows, as well as the best live news and sports from NBC Universal and beyond."
Under the terms of the agreement Peacock will provide coverage to wrestling fans for a subscription fee of $4.99 a month, half of the current WWE Network price of $9.99 a month.
The annual WrestleMania event will feature on the network, whilst this year's editions of the lineal Smackdown and RAW events will make a televised debut on USA Network and Fox before being uploaded to Peacock.
Additionally, Peacock will inherit a large number of WWE network accounts. According to the WWE's last quarterly earning reports in October 2020, its network had 1.6 million subscribers.
In contrast, Peacock gained 26 million new sign-ups by early December 2020. As a result, events such as WrestleMania can expect a much higher audience and revenue stream than previously
The recent agreement with WWE follows the announcement by Comcast – owner of both Peacock and NBCUniversal – that the NBC Sports Network will be closed down by the end of 2021.
An exodus of sports events to Peacock will take place as a result of this arrangement, including Premier League, Nascar, IndyCar, the National Hockey League (NHL), and the Olympic Games.